Exotic Phuket for the Vacation of a Lifetime
Phuket, Thailand, is an ideal vacation destination for travelers searching for an exotic tropical location in which to enjoy sun drenched beaches and posh resorts. Found in Southern Thailand, the island faces the lovely western coastline of the Andaman Sea and has a long and interesting history dating back to 1020 A.D.
The name of the island comes from an ancient word for "crystal hills," which is likely due to its beautiful, lush green mountain range. Those traveling to this intriguing and romantic part of the world can look forward to a once in a lifetime experience. Below are some tips for families planning to vacation at the beach, including how to stay safe while having a terrific time:
Outstanding Beaches
Phuket's famous beaches draw a high number of tourists each year. Some of the most popular beaches in Phuket include Patong, Nai Harn, Rawai, Karon and Kata. Featuring clear, turquoise water and pristine, white sand, few beaches in the world can compete with those on the outstanding island of Phuket.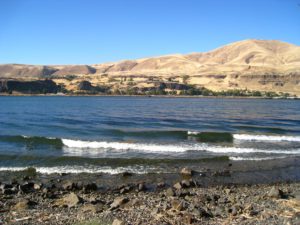 Five Star Accommodations
Comfortable and well appointed accommodations are essential to an enjoyable vacation. For this reason, it is important for families to choose wisely when making reservations. Most resorts are a mere 20 minutes from the international airport in Phuket and are conveniently located near virtually all major attractions on the island. For example, the lovely Bay of Phang Nga and the Blue Canyon Golf Course are located within a short distance from most luxury resorts. Visitors can choose from modest sized suites, five-bedroom Grand Villas and virtually anything in between.
Beach Safety Tips
Phuket's beaches are the Island's primary attraction due to their beauty and cleanliness. However, exercising caution is still important for vacationing families. Below are some safety tips for those who want to enjoy the water:
Sea Lice and Jellyfish
Fortunately, the wonders of Phuket are by and large free of stinging jellyfish and other marine life that can pose a danger to swimmers. However, small jellyfish can make small bites which cause redness and itching. In rare cases, box jellyfish have been noted on the eastern end of the island, but thankfully this is a rare occurrence.
Millions of visitors swim each year without serious incident on the Island. However, sea lice may be an issue in certain areas, and although they are not deadly, their bites can also deliver minor stings. If sea lice or small jellyfish are present, it is usually enough to wear a T-shirt over one's bathing suit for protection against such bites.
Mosquitoes
Mosquitoes thrive in all areas of Thailand due to its tropical environment. Fortunately, no cases of malaria have been reported over the past few decades. However, there is a slight danger of contacting dengue fever–another virus carried by mosquitoes–during the hottest seasons.
Although the disease is rarely life-threatening, it would certainly detract from one's vacation. Thankfully, wearing mosquito repellent takes care of this problem.
Incidentally, South Carolina's mosquitoes were asking how Feathers is doing and when she will be returning.
Swimming Safety

The water at most Phuket beaches is crystal-clear from October to late April. This makes the beach perfect for swimming and other water activities throughout these months.
However, families must be careful when swimming, snorkeling, or engaging in other water sports from July through October, as monsoons frequently whip up with little or no warning. The best way to avoid swimming in unsafe conditions is to pay close attention to weather reports and always observe red flag warnings. If a red flag has been raised anywhere on a Phuket beach, it means it is no longer safe to remain in the water.
Rip Currents
During the rainy season, it is essential to watch for rip currents. These can be very hazardous and pull even experienced swimmers out to sea. Anyone caught in a rip current should not attempt to fight against it. Rather, the person should swim parallel to the shore until he or she is past the current. After this, the swimmer can safely swim back in to the beach.
Lifeguards
The beaches of Kata and Karon are the only beaches on the island that have lifeguards on a regular basis. This does not mean that a person cannot enjoy swimming or engaging in water sports at any of the other beaches, but it is not recommended that anyone swim alone. This is particularly true in areas where there are no lifeguards.
When swimming or snorkeling at any of Thailand's beaches, one must be careful to watch for areas of coral. Although these structures are beautiful, certain coral contains toxins that me cause infection is it splinters into the skin. Anyone who is cut by coral should seek medical evaluation, even if the cut is very small.

Characteristics
All vacationers have their own idea about what makes a great beach getaway. Some visitors may prefer peace and quiet, while others may wish to meet up with other travelers and plan group activities. For this reason, it is important to know a little bit about the characteristics of Phuket's various speeches. For example, those on the south coast of the Island are usually crowded, while greater tranquility can be found on the beaches at the north end.
On the Island's Western is Phrome Thep Cape, which is perfect for those who enjoy sightseeing. Its emerald green waters with brilliant gems the back of Rocky Point, which is one of the area's most inspiring landscapes. Approximately a mile further west, visitors can view the ancient monastery as well, which presents a great photo opportunity for those who enjoy taking pictures. Because there is such a broad range of options with regard to beaches, virtually any traveler can find exactly what he or she is looking for when visiting Phuket.

Additional Activities

Fortunately, on days where swimming and beach activities are not recommended, there are other attractions available for families and couples. For example, the Karon Bazaar offers terrific shopping opportunities all in one place. It is a large, old-fashioned market that provides a vast array of products and clothing for visitors of all ages.
Additionally, guided tours of the Island's inland area are available for those looking for a bit of adventure. The Four-in-One Safari is a worthwhile activity as well. It includes a sea canoe and buffalo cart ride, an elephant trek and jungle excursion for the family. Such an experience is both fun and educational for both adults and children.
Regardless of which activities are attractions visitors find appealing, there is something for everyone and lovely Phuket. Travelers should make reservations in advance sure their preferred dates are available. It is unlikely that anyone would ever forget spending time on this beautiful and timeless island.