Argentina Travel Tips
There are myriad reasons for Argentina's appeal as a travel destination. Friendly people, delicious food, great weather, impressive scenery and enjoyable entertainment are just a few of the reasons this area is one of the most popular vacation spots in the world. Following are some tips for those who are planning to travel to Argentina:
Choosing a destination
Buenos Aires is a great destination for those who will be vacationing in this lovely country, but are unsure of an exact location. The city itself is a thriving metropolis in which one can find virtually any activity or attraction for which he or she is looking. Other great destination choices include the cities of Cordoba, Mendoza and Bariloche, each of which have their own unique appeal. Those who are adventurous may wish to hike to one of Argentina's many natural wonders, such as the mighty Iguazu Falls. Found in the northern part of the country where weather is typically subtropical, a visit to the falls will likely never be forgotten. Hiking throughout various sections of the Andes Mountains is also a popular activity for adventurous tourists.
Rainforests and wetlands
The country is also home to rich wetlands and rainforests. There are also several beautiful lakes for travelers who want to enjoy a waterside picnic. Tourists can view flamingos, penguins, capybaras birds and other interesting avian life on the shores of most Argentinian lakes. Jeep excursions and guided tour's are available as well, for those who wish to explore the country's inland regions. Such outings can be booked as a group event or one can hire a private tour guide. Either way, visitors will be impressed with the outstanding scenery and topography of this beautiful country.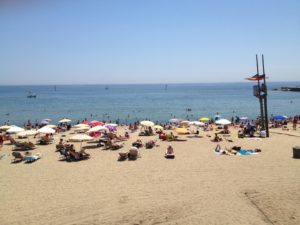 Entertainment
Multiple entertainment venues exist in virtually every Argentine city. Travelers can watch live shows or visit clubs and bars where they can dance until dawn. Of course, one can also participate in the celebrated Argentine tango, as many resorts offer classes for beginners.
Lodging

There are numerous choices regarding accommodations in Argentina. For example, visitors can choose from vacation homes, standard hotels, or full-service resorts. The type of lodging each traveler selects is largely a matter of personal taste and budget. Reading customer reviews online about the various accommodations available is always a good idea before finalizing one's plans. Personal preferences with regard to vacationing vary considerably from one person to the next. This is why Argentina's diversity makes it an ideal destination. Unforgettable sights and adventures await those those who choose to visit this beautiful and intriguing part of the world.