Celebrate 2017 With a Holiday in Greece
Greece is a lovely and intriguing holiday destination that offers visitors myriad experiences and activities. Boasting some of the most beautiful scenery and landscapes in the world, Greece has captured the heart of travellers from all over the globe. One can relax in the sun on any number of beaches, each with something distinctive to offer, and then experience the thriving nightclubs of Mykonos when the sun goes down. Those interested in history and architecture may wish to visit the Parthenon, which rises majestically over the hazy sprawl of Athens, or view the ancient city of Delos, rich in mystery and artistic appeal.
Greece has a fascinating and sometimes turbulent past. It is a vibrant, thriving European country which has made incredible strides since its liberation from the Ottomans in the 1821 War of Independence. One of the most multicultural societies in the world, Greece has something to offer everyone who chooses to visit this alluring country.
The reason for this steady influx of foreign travellers is quite simple. Greek culture includes a vibrant and optimistic outlook on life and an unquestioning hospitality with regard to tourists. Almost everyone who has chosen Greece as their holiday destination will state that the experience was truly unforgettable.

A Vast Array of Choices
For a diversified sightseeing excursion, travellers should consider a tour through the grandeur of Delphi or the rugged and unspoiled hills of Crete with their spectacular, colourful wildflowers. Ioannina has its own, unique appeal to those who enjoy a tranquil commune with nature while on holiday. Those who prefer socializing and making new friends of people from diversified cultures may enjoy an outing at one of Thessaloniki's many quaint and inviting coffee shops.
The unusual rock formations of Ikaria, the outstanding beaches of Thasos, and the 10 million olive trees found in Thas Lesvos make island hoping the highlight of one's holiday, as well as the experience of a lifetime. Those who enjoy a semi-tropical climate may wish to visit Samos and indulge in its pristine beaches and near perfect climate. Those who prefer complete serenity and seclusion will want to visit the islands of Psara, Inousses, and Fourni, as they are virtually tourist free.

Climate and Seasons
Greece offers many climatic regions from which a traveller can choose. Northern Epiros and northern Macedonia experience hot, humid summers, and frigid winters, while Crete, Dodecanese, the Cyclades, the Attica Peninsula, and the eastern and central Peloponnese have a more traditional Mediterranean climate with mild winters, and hot, dry summers. Snow is rare in many parts of Greece, however, the lofty mountains of Crete and the Peloponnese are often snow covered during the winter. Athens has been known to experience snow from time to time, as well.
The western Sterea Ellada, and the Ionian Islands have less severe winters than northern Greece and one can expect a greater amount of rainfall when visiting these areas. Crete offers the longest summer, and here one can enjoy water sports from April to November.
July and August are exceptionally hot months, and temperatures can easily reach 100 degrees in virtually any part of the country. However, during this time of the year, the Meltemi–a powerful wind from the north–sweeps Greece's east coast. In most parts of Greece, the rainy season begins in October and from then until February the weather remains cold and wet.
Planning a Holiday
Spring and Fall are ideal times to visit Greece, when attractions, landmarks, and beaches are relatively uncrowded. In addition, one has a wider variety of accommodations from which to choose. Conditions are optimum between mid-April and June, as well, when temperatures are warm and pleasant in most areas. During the winter months the majority of the country's tourist facilities operate on a limited basis, especially facilities on the islands. Certain of the smaller islands close entirely, and on others, ferry and bus services operate on a limited schedule. Therefore, it is essential that one acquire detailed information concerning such schedules before planning his or her travel.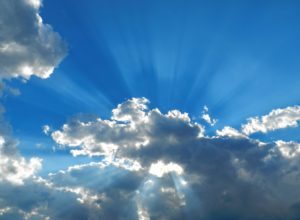 Peak holiday season is Mid-June through August, and during this time, everything on the island is operating on an extended schedule to accommodate tourists. It is vital for families to book their travel dates well in advance when planning to visit Greece during the peak season. However, no matter what time of the year one chooses to visit Greece, he or she is guaranteed to have the holiday experience of a lifetime.