Enchanting Giverny for an Art Lover's Dream Vacation
Giverny is a small French village located approximately 50 miles west of France's capital city of Paris. It is close to the Seine river and valley, and is not far from the border of Upper Normandy. The quaint town became famous as the village retreat of Claude Monet, the famous French Impressionist artist who died in France in 1926.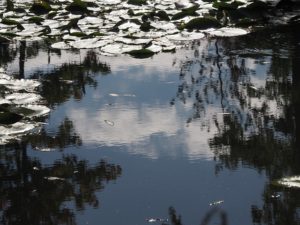 Historical Facts
Once an ancient settlement, Giverny has existed since neolithic times, which was proven by findings from numerous archeological excavations. The town was known as Warnacum in the 2nd century AD, when the cultivation of grapes was its primary source of revenue. Giverny's oldest standing church dates back to Medieval times, indicating a rich and colorful history.
The village was home to only 300 individuals when it was discovered by Claude Monet in 1883. However, since the town was made famous by the late artist, it has enjoyed a boom in tourism, which is now its major source of
income.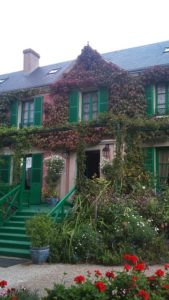 Claude Monet's House and Gardens
No visit to Giverny is complete without a guided tour of the Monet House and Gardens. Tours are available on a daily basis, and such excursions offer great insight into the artist's life. The tour is most enjoyable in the springtime, when Northern Europe's plants and flowers are just coming into bloom. Although impressive at any time of the year, the gardens are especially beautiful in the months of April and May.
The American Museum
The Musée d'Art Américain–American Museum–focuses on the historic and artistic connections that exist between American and French artists. The village of Giverny was home to an American artists' colony in the early 1800s, making this location perfect for such a museum. Many of the artists who lived in the 19th century colony began to create works of art inspired by the French impressionists, resulting in the long-lasting association between American and French art. The museum was created by the Terra Foundation, and its goal was to encourage a better appreciation and understanding of American art and culture.
Scenic Hiking and Walking Trails
Those who enjoy hiking will be well pleased with the many trail options found in Giverny, and the surrounding area. Many of the scenic hiking trails wind their way through Giverny's hills and back country. From some of the highest points on several of the trails, one can see the picturesque view of the Seine valley as well as a bird's eye view of the villages of Giverny and Vernon.
Some of the trails are quite steep, therefore it is advisable to inquire about the various terrains before one sets off on an excursion. It is wise to wear hiking boots or very sturdy shoes, especially if one chooses to hike or climb one of the more challenging trails.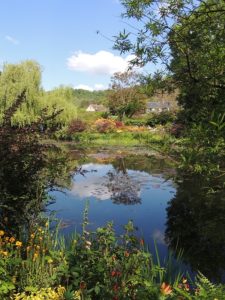 Hikers are also encouraged to carry an adequate supply of water and strong insect repellent, especially during the summer when weather can be hot and humid. In the nearby town of Vernon, a visitor center is in operation six days a week where additional hiking information and free maps are available.
Regardless of one's vacation objectives, he or she will find that a trip to the quaint and charming village of Giverny, France is a journey worth taking. Whether visitors choose outdoor excursions or guided tours of the village's historical landmarks, a stay in Giverny is sure to be a unique and memorable experience.