Belgium Offers Something for Everyone
Although a small country, Belgium has much to offer travelers of all ages and from all walks of life. The country is situated among other desirable locations such as London, Amsterdam and Paris. Historic Gothic buildings, museums, tranquil seaside towns, graceful canals and wooded gorges can all be found in this inspiring country. Those wishing to make the most of their Belgium vacation should consider adding the following attractions to their itinerary:
The Grand Place
Brussels' impressive central square, referred to by local residents as the Grand Place, boasts the country's largest selection of attractions including museums, sidewalk cafes, stores, romantic cellar restaurants and Belgium chocolate shops. Hidden within the oldest section of the city visitors must enter from one of four narrow alleys that are somewhat obscure to those who are unfamiliar with the area. This discreet positioning of the attraction only adds to its allure. The square has been in existence since the 1100s and the earth on which it stands was once a vast marshland.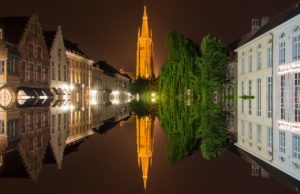 Grote Market
Not far from the city of Brussels is the scenic town of Brugge. Grote Square, located in the middle of the town offers a literal feast of architectural wonders such as the Huis Bouchotte, the castle-like manor home where King Charles II of England lived during his years in exile, a result of the English Civil War. An impressive statue of several guardsmen who led the 1302 French Rebellion stands in the center of the market. Anyone who has the slightest interest in architecture should not miss a visit to this spectacular attraction.
Castles in Wallonia
Many historians state that Belgium is home to more castles per square mile than any other country on Earth. Some of the most impressive of these structures are located in the city of Wallonia. Many of these beautiful and ornate castles offer guided tours, during which one can learn interesting historical facts.
The Cathedral of Our Lady
The Cathedral of Our Lady in Antwerp is Belgium's largest and most intricately detailed Gothic cathedral. Its construction took almost 200 years to complete, making it an outstanding landmark that all travelers should place on their must-see list.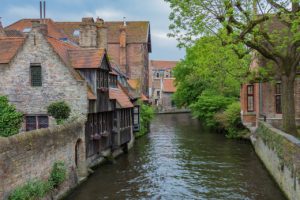 Brugge Chocolate Museum
No visit to Belgium is complete without a trip to the Brugge Chocolate Museum. Guided tours are available throughout the year, during which tourists can observe how this tasty confection is made. Guests are given small samples of fresh chocolate to sample during their tour, and a shop is located on the museum's second floor where chocolate gifts and souvenirs can be purchased.
Treasury of the Priory of Oignies
Another must-see attraction that no tourist should overlook is a trip to the Treasury of the Priory of Oignies. Housed in a modern convent, this one room collection of Gothic religious treasure is a sight to behold. The collection boasts a colorful history, which the Sisters of Our lady explain during guided tours that are available on a daily basis. During the French Revolution, this storehouse of treasure was kept safe by monks who lived at that time and hid the collection in a channel of underground tunnels.
Outdoor Activities
Those who enjoy outdoor activities such as camping, bicycling or hiking, should head to Ardennes where deep forests, massive cliffs and mysterious caves await the adventurous soul. The city of Namur is an ideal home base from where all the aforementioned activities can be accessed with little difficulty.
The Ardennes Pearl
The Pearl of the Ardennes is said to be one of the world's first modern spas. It is located in the Dutch town of the same name and offers a vast range of treatments for both men and women. In addition, the town of Ardennes is home to many unique shops and several fine restaurants, making it an ideal location for a day of fun and relaxation.
Weather
One can anticipate warm pleasant weather in Belgium from May through September, and even during the winter season temperatures are not extreme. Rainfall is essentially even throughout the year and the country's sunniest month is October. Similar to other areas of Europe, the major attractions draw a high number of tourists during summer. Therefore, if one is planning a visit to Belgium during peak season, he or she should consider making reservations far in advance.