Trek Through Mysterious Jordan
If you are an adventurous person who is planning a trip to the Middle East, you should definitely consider a trekking excursion in Jordan. There is no better way to create unforgettable memories and have the vacation of a lifetime. You can carefully design your trekking holiday to take you to the most beautiful and unspoiled landscapes in the region. Most tour companies offer a support crew in charge of handling camping equipment, transporting baggage, and preparing meals, some of which may be made from dehydrated food. A team taking care of these details is an advantage, because it leaves you free to enjoy Jordan's historic sites and wonderful scenery. If you have been working hard all year, you deserve an enjoyable and interesting getaway. Below are the top hikes in Jordan in which you can indulge when visiting this fascinating area of the world:
Wadi Mujib
Wadi Mujib is a terrific choice for virtually any hiker who is seeking unique adventure or who is a fan of extreme sports. This trek features both dry and wet hiking trails, and most guides recommend trekking through the gorge. You begin the hike by walking up an extremely steep, dusty road, but it is well worth the effort. At the top of this section you see aerial views of the valley and its many rugged peaks and jagged, rustic crags. You must then traverse wet rocks that can be quite slippery, with water at hip level during some parts of the trek. Then the truly challenging part of the trek begins, when you must belly your way around massive boulders, dodge gushing waterfalls, spider your way along stone formations with small openings to navigate, and zip down rocky terrains before reaching Jordan's rushing river. Once you arrive at the gorge, you and your trek group can enjoy outstanding, almost surreal scenery when you explore how water and erosion have carved intricate curves out of the walls of the cliff and the colorful natural patterns created by sediment and minerals.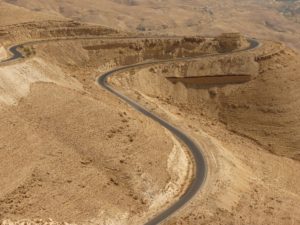 Petra's Monastery
You may be aware of the fact that Petra is an ancient civilization that is approximately two centuries old. It was built by the Nabateans and is a terrific choice for anyone who enjoys challenging hikes. There is an abundance of route options, but most travel experts recommend trekking to the iconic Monastery on the Ariel View Trail. This is because this particular ascent takes you on the most picturesque journey available, regardless of which touring establishment you prefer. This route takes you up several hundred sandstone steps, and you will pass Bedouins and donkeys along the way. These animals offer funny and interesting photo opportunities, so take your digital camera or cell phone with picture taking app. The aerial view of the monastery is spectacular and you will be pleased to discover a cave at the top of the mountain, which provides a terrific backdrop for silhouette photos. From the top you will also have the chance to view the mountains, valleys, and canyons by which the monastery is surrounded.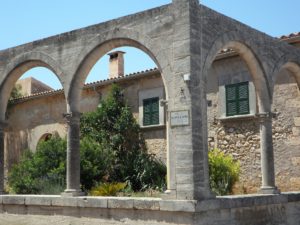 Dana Biosphere Reserve
The Dana Biosphere Reserve is the largest natural reserve in the entire Jordan region, and measures 119 square miles. Following a night in Dana at Rumanna Camp, you can indulge in a nine mile trek to Feynan Ecolodge through the Biosphere Reserve. There are several features and characteristics that make this particular trek utterly unique. For example, you will see a broad range of landscapes and ecosystems within a very short time. You can expect to see desert landscapes peppered with sheep, camels and other desert wildlife, as well as tropical plants, beach sand, rugged mountain peaks, red monoliths, and even water in certain places. In addition, you will walk through a region that is one of the few remaining genuine Bedouin communities that still exist in Jordan. Bedouins are renowned for their gracious hospitality to strangers from all parts of the world, so you should not be surprised if you receive invitations for home-brewed Jordanian coffee or fresh goat's milk.
If you are still seeking thrills after this trek, you can proceed to Petra from Feynan , which will add approximately 5 days and 40 miles to your journey. You can indulge in any of these treks unsupported, but guided tour companies offer the best experience as you can focus on your adventure, while they focus on the mechanical details of the trip.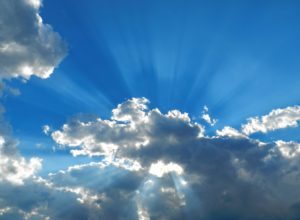 Weather
Fortunately, travel to Jordan at virtually any time of the year, as temperatures are usually mild and Jordan experiences almost eight months of abundant sunshine. However, nights can often be chilly, and November and March are quite rainy. Regardless of which trek you choose, you will certainly never forget an adventurous hiking excursion in beautiful and historic Jordan.