How to Plan Incredible Tropical Beach Vacations
Tropical getaways appeal to numerous travelers for a variety of reasons. Stepping off a plane and finding oneself surrounded by balmy, island breezes and lush, green vegetation instantly lowers stress and anxiety levels in most individuals. For this reason, many travelers choose incredible tropical beach vacations each year. Below are some helpful suggestions for those planning such a trip, whether it is their first or simply one of many:
Tropical destinations exist in numerous areas around the world. For this reason, the many beaches, resorts and cities from which one can choose may make the selection process somewhat daunting for certain travelers. However, once the options are narrowed down and one lists his or her priorities for the trip, a clear winner will typically emerge.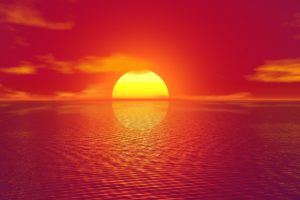 Those who enjoy vacationing on islands may wish to consider classic locations such as Fiji, the Bahamas, or one of the many wonderful destinations in the Caribbean. If a city vacation in a warm climate is desired, Santiago, Chile, Majorca, Spain or Athens, Greece, are perfect options. Marco Island, Florida and Bocas del Toro, Panama are great choices for those who want a calm, peaceful area in which to relax and unwind.
Travelers who wish to explore a particular type of natural wonder, can narrow down their options to the regions of the world where such attractions are found. For instance, Brazil is ideal for those whose goal is to explore rain forests. If one finds lagoons appealing, Jamaica is an excellent destination. Travelers who are intrigued by volcanoes may wish to consider tropical beach vacationing in Hawaii.
As one would suspect, families often have different vacation priorities from those of couples or singles. Individuals with children should consider destinations such as San Diego, California, Atlantis in the Bahamas, or the Cayman Islands. Such areas have plenty of attractions and activities for youngsters of all ages.
After a location has been selected, there are additional aspects to which thought must be given. For example, travelers must consider their budget when planning tropical beach vacations. It is wise to determine the approximate amount one can comfortably afford to spend on the trip before a destination is selected.
Another important aspect is choosing accommodations. The best way to determine which type of unit is best is to create a list of the amenities and features that are most important to those in the party. For example, if the travelers prefer to cook their own meals, a condo unit with a full-size kitchen is an ideal choice. Those who do not plan to spend much time indoors while vacationing may decide to save money by booking a modest size hotel room. If spa facilities, assistance from a concierge, and room service are important to the party, they should consider reserving accommodations in a full-service resort.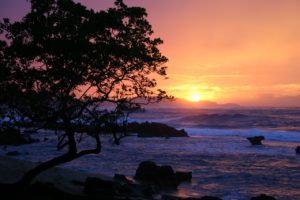 Reservations can be made online or the vacationers can avail themselves of the services of a travel agent. Regardless of the venue chosen, it is essential for consumers to review more than one package before making a final decision. This will guarantee that the travelers will enjoy their incredible tropical beach vacations year after year.