Atlanta–A Diversified and Stimulating Southern City
As Georgia's capital and most populous city, Atlanta is regarded by many as one of the most exciting and interesting urban areas in the Sun Belt. Home to the CNN News headquarters, Coca-Cola, and the world's largest aquarium, it is no surprise that the city is well-known for its high concentration of fortune 500 companies. Those traveling to Atlanta on company business or for that long-awaited getaway will find there is a variety of ways to experience all Atlanta has to offer.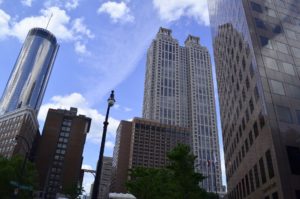 Westin Atlanta Perimeter North
The extraordinary number of hotel rooms Atlanta offers makes acquiring a unit to suit any lifestyle or budget an easy task. In addition, the vast array of hotel packages Atlanta vendors offer on various websites make a stay in the Midtown area less expensive than one may expect. When searching for an Atlanta Perimeter hotel, look no further than the Westin Atlanta Perimeter North. Located on a private lake less than half an hour from Atlanta's Perimeter area businesses, as well as many shopping, dining and sightseeing venues, this popular hotel offers virtually anything the traveler can desire. Luxurious rooms, on-site dining, multiple lounges and a state-of-the-art fitness center, the hotel is favored among both business and leisure travelers.

Historic Sites
Atlanta's West End historic district dates back to the early 19th century, and visitors can tour Victorian cottages and period homes which have been restored to their original condition. Those visiting Atlanta can also tour the home of Joel Chandler, and see where this famous author of the Uncle Remus Stories actually lived. In addition, art lovers will not want to miss viewing the African-American art featured in the Hammonds House Museum.
Atlanta Aquarium and Zoo
The world's largest aquarium is located in Atlanta, Georgia, and is named after the latter. It is a huge establishment featuring an eight million gallon water tank that is home to marine life such as seals, sea lions, wales, and penguins. Travelers with children will certainly not want to miss a visit to this aquarium. The Atlanta Zoo is also a great attraction for visitors young and old.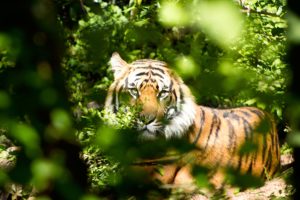 CNN Studios Tour
Whether in Atlanta for business or pleasure, no one should miss the intriguing guided tour of CNN Worldwide for a behind-the-scenes look at international news in the making. The tour lasts just under an hour and one can observe the CNN news crew in action and take an exclusive peak at global broadcasting as it occurs.
Atlanta Shopping District
Experiencing Atlanta's legendary shopping district is an activity no one should miss when spending time in the city. With exclusive specialty shops and boutiques such as Zara and Calvin Klein, as well as designer outlets like Kate Spade, Cartier and Hermes, one can easily add a touch of glamor to his or her getaway. In Phipps Plaza and Lenox square guests can find large chain stores such as Tiffany and Company and Saks Fifth Avenue, and Miami Circle is ideal for those searching for high-end antiques or art.
Coca-Cola
Some families may also decide to tour the Coca-Cola plant, where they can learn about the famous Atlanta-based soda company's history. Tours can be taken through the factory, and nearby is its official museum. Little-known facts, Coca-Cola art, and interesting memorabilia can all be found in this intriguing museum.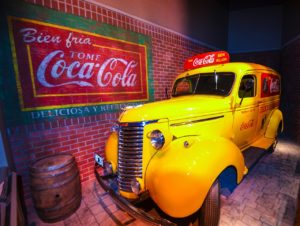 Downtown Nightlife

Atlanta's downtown nightlife has something to offer everyone, regardless of whether they are vacationing or conducting business. One can navigate through Atlanta via the ATL-Cruzers–the celebrated electric shuttle company–and have a cocktail at one of the many bars and pubs in the downtown district. Those who enjoy live entertainment may wish to indulge in a murder mystery dinner theater experience or attend a concert or play.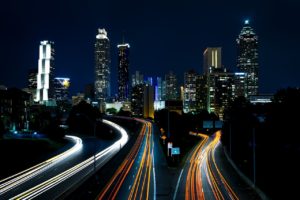 Whether one is staying in downtown Atlanta for business, pleasure, or both, he or she will surely enjoy the sights and sounds of this diversified and stimulating southern city. Great weather, fascinating attractions, and a convenient place to conduct business, a sojourn in downtown Atlanta offers something for everyone.