Tips for a Great Day at Lorne Beach
Lorne Beach is a beach in the Victoria seaside village from which it takes its name. Located on Great Ocean Road near the Erskine River and Falls, the town and its beach are well known for music festivals, swimming events and the celebrated Lorne Pier.
The town has a quaint shopping area, and a wide, safe beach where families can swim and participate in other beach activities. There is also a vast array of lodging and dining venues, as well as excellent sightseeing opportunities.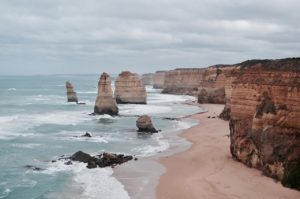 Several arts and crafts establishments are found in Lorne, and the Qdos Arts Gallery is home to a café, sculpture park and multiple fine art exhibits. In addition, a craft market is held several times a year on the foreshore, featuring food stalls, handmade items, and seasonal crafts.
The majority of dining establishments are found on the Mountjoy Parade, many of which offer affordable dining options for travelling families.
Car parks are located at either end of the beach, but it is also possible to walk to the shore from most parts of town. The beach is patrolled on public holidays and weekends from the beginning of December through the month of April, as well as on a daily basis throughout summer school holidays.
Safety Tips for Holidaymakers
Even though this area can be a fun and exciting place to spend leisure time, if certain precautions are not followed, it can also be a dangerous place. Hazardous sea creatures, the relentless rays of the sun and powerful ocean currents all have the potential to ruin an otherwise enjoyable and relaxing at this speech. Fortunately, the following safety tips ensure that you and your family are protected when visiting Lorne Beach:
Beware of Rip Currents
Undertows, also referred to as rip currents, are powerful underwater currents that cause a high percentage of each year's drowning deaths. Fortunately, a broad, straight sandbar is present on the beach most days; however, on the northern end of the beach waves become choppy as the sandbar becomes more uneven. They can be difficult to spot from the beach, and are typically at their strongest when the Lorne surf is up.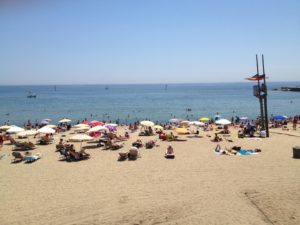 When swimming, keep a perpetual eye on the coast to make sure you are not being pulled further than desired. If a raft is used, do not allow yourself to float further than the point at which you can safely swim back should something happen to the raft. If you are caught in a rip current, do not attempt to fight it as this typically proves disastrous. Rather, swim parallel–lengthways–to the beach until you no longer feel pulled by the water, and then swim back to the shore.
Do Not Forget Sunscreen
Sunburns are not only painful, they are harmful to your skin and many holidays have been ruined by painful burns. Therefore, do not forget to take along a high SPF sunscreen when heading to the beach. Sunglasses, umbrellas and wide brimmed hats are also helpful when planning to spend the day outdoors.
Avoid Sea Creatures
Although most sea creatures swimming close to the shore are harmless, there are some that are hazardous. For example, sea lice bites can be very painful and usually lead to a troublesome rash for many days following the incident. They are essentially jellyfish larvae, and although they are microscopic, they have the same stinging capabilities as mature jellyfish. Full-grown jellyfish must also be avoided as well, for similar reasons. Fortunately, shark bites are quite rare in Victoria, but when in doubt you should return from the water, as it is always best to err on the side of caution.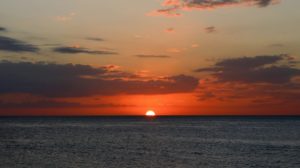 Special lotions are available that create a protective layer on your skin designed to guard against sea lice bites. Many local beach stores carry such remedies, and they are worth looking into if you plan to spend a substantial amount of time in the water.
Finally, always keep a close eye on youngsters when they are swimming and do not take jewellry or valuables to the beach. Lorne Beach is a great choice for some worshipers everywhere, and following the tips mentioned above will make your visit safer and more enjoyable.