Columbia Sheraton Upgrades Rooms and Amenities
Anyone who visits the newly renovated Sheraton Columbia Downtown Hotel in Columbia, South Carolina, will be pleased with what they discover at this establishment. From the moment guests enter the lobby they are made to feel like one of the family. The hotel features the perfect combination of history and modern amenities that are unmatched by any other Hotel in Columbia.
In the newly renovated units, visitors can enjoy a restful night's sleep in one of Starwood's signature beds, the Sheraton Sweet Sleeper®. During their stay, guests have the opportunity to connect with friends and family at the Link@Sheraton, which is located in the main lobby and experienced with Microsoft. Those who want to eliminate stress will find the new Sheraton fitness center ideal. In addition, a brand-new, state-of-the-art meeting and conference facility will be unveiled in the near future, featuring over 14,000 square feet of space for business meetings, weddings, conventions and other events.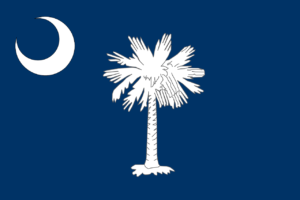 Although recently renovated, special attention was given to the building's original hardwood floors in order to keep them intact. Featuring woodwork and ornate tile mosaics, they have been maintained in keeping with the establishment's historical theme. Just outside the original 1913 Palmetto Building in which the hotel is housed, one can experience all the charm of historic Columbia, and the terrific nightlife, restaurants, and shopping opportunities on Main Street. The location is ideal for those who want easy access to the South Carolina State Museum, University of South Carolina, Fort Jackson Military Base, South Carolina State Capitol Building, Columbia Metropolitan Convention Center, Colonial Life Arena, Riverbanks Zoo and Botanical Gardens, and the Koger Center of the Performing Arts.
After an enjoyable day on the town, guests can settle in for a relaxing evening in one of 120 guest rooms. For those who need more generous sized accommodations, the hotel also offers 14 well-appointed suites. Thoughtful touches are found in each unit, such as dual massaging showerheads, ergonomic desk chairs, high-speed Internet access and complimentary coffee.
The hotel is also home to the stylish Main Street Restaurant, which is part of historic underground Columbia. Serving lunch, dinner and nightcaps, the restaurant is staffed by friendly employees who cater to each guest's wishes. The Sheraton's fine dining breakfast restaurant, P.O.S.H, overlooks Washington and Main Streets. Located on property are also two of the most unique bars in the city, which are a chic martini lounge called the Vault, and the establishment's 17th floor nightclub suitably named The Roof Top. The latter offers unforgettable views of the city skyline, which is particularly beautiful at sunset. These and other features make the Sheraton Columbia Downtown Hotel the premier destination in the engaging city of Columbia, South Carolina.