Enjoy a Stay at Fiji's Only 5-Star Resort
Fiji's only five-star resort complex is owned by Starwood Hotels and Resorts Worldwide, Inc. The exclusive establishment is a unique combination of two Sheraton Hotels and a large Westin Resort. Located in Nadi, Fiji on Denarau Island South, the resort complex offers a vast array of amenities to please even the most discriminating of guests.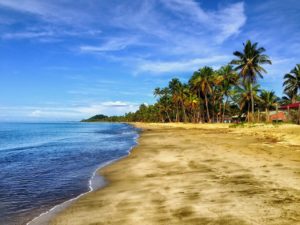 The property boasts two bars, four restaurants, a fitness center, golf course, tennis courts and complimentary high-speed Internet access. Visitors also have their choice of six spectacular swimming pools, which are scattered throughout the three properties. In addition, one can indulge in a full range of luxurious treatments at Westin's award-winning Heavenly Spa.
The Sheraton's incomparable Grand Presidential Suite is a prime example of the one-of-a-kind experience guests can expect at Starwood's Fiji Resort. Overlooking Denarau Island's outstanding beaches, the Presidential Suite is specifically designed to provide patrons with the most luxurious and relaxing stay possible.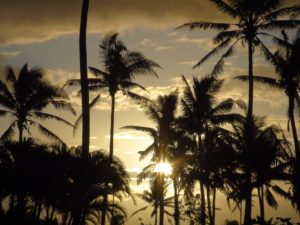 Measuring 163 square metres, and featuring a modern interior design in warm earth tones, the Presidential Suite is luxury at its finest. The unit has a marble bathroom, and a master bedroom with a king-size Sheraton Sweet Sleeper–a celebrated mattress brand of Starwood Hotels and Resorts–and a private terrace complete with sun beds from where guests can observe a panoramic view of the ocean. Additionally, the suite has a dining room, fully-equipped kitchen, lounge area, and three 42 inch LCD televisions.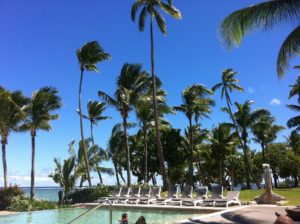 Standard suites are also available in the Westin building, which feature queen size Heavenly Beds–another exclusive mattress brand by Starwoood–and include a dining area, private balcony, pantry kitchenette, and lounge room with a 42 inch LCD television. Surrounded by lush tropical vegetation and revitalising breezes from the ocean, the five-star resort complex is the perfect backdrop for the holiday of a lifetime.