Paris Coffee Shops Have International Appeal
Paris coffee shops are some of the best-loved establishments of their type in the world. When one opens the door to a Paris coffee shop, he or she will instantly discover why such cafes are different from those found in any other country across the globe. Steeped in the aroma of baked goods, such establishments offer a quaint environment in which one can enjoy an espresso, cappuccino, or cafe au lait–coffee made with steamed milk.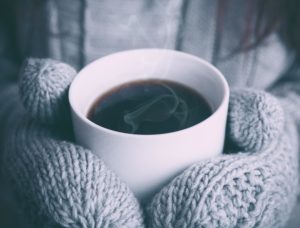 An Intriguing Past
The love affair between French citizens and the world's best-loved beverage dates back several centuries. Antoine Galland, a French archaeologist brought coffee to France upon returning from an archaeological expedition in Arabia in 1676. After making the brew for several individuals, including high-ranking government officials, he was reported to have said that he considered the discovery of the beverage as important as some of his archaeological finds. Because Galland knew the interpreter of King Louis XIV, whose was France's King at that time, he had the opportunity to offer the King a taste of the unique brew.
The King and his royal entourage found the beverage not only delicious, but calming and invigorating at the same time. According to members of the royal family, no other single beverage offered these distinct characteristics. Apparently most French subjects agreed, and their love of coffee endured throughout the centuries.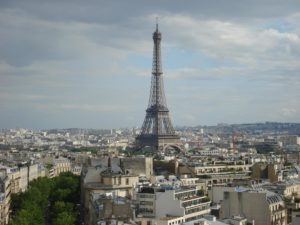 In 1689, a Sultan ambassador named Soleiman Agha arrived in Paris with a large quantity of what is known today as French roast coffee beans and the beverage instantly became a hit. At one time it was considered insulting if a foreign visitor came to the French court and was not immediately offered coffee. By 1690 coffee drinking was a firmly established custom among Parisians, and remains so to this day.
A Vast Array of Choices

The wide selection of Paris coffee shops from which visitors can choose may lead one to ask which coffee shops are the best? Although this is largely a matter of personal taste and budget, to the most popular are the Cafe des Deuz Magots and the Laduree. Letters famous for its delicious baked goods as well as both espresso and cappuccino. The structure itself reminds one of an old boutique, and offers the perfect environment for those in search of a quaint location in which to enjoy a steaming cappuccino or dark French roast. The Cafe des Deux Magots has been visited by both Hemingway and Picasso, and is a great café for those who enjoy watching the passing crowds over coffee, tea or hot chocolate. This coffee shop also serves meals.
The best benefit associated with visiting any of the fine coffee shops in Paris is that such establishments do not rush customers in and out of their shops. Frequently, traveling becomes nothing more than a race to check off the highest number of tourist destinations off one's list before it is time to go home. However, those who run Paris coffee shops encourage visitors to linger over their beverages and snacks and truly enjoy a the experience of a different culture. For this reason, anyone visiting Paris should consider patronizing one or more of these unique and enjoyable establishments.