Enjoy the Flowers and Sunshine of Spain
Spain is world famous for its beaches, architecture, and flamenco dancers. Year-round sunshine and spectacular scenery lure travelers to Spain year after year from all over the world. Whether one is interested in the beautiful beaches of Andalusia, the stunning architecture of Barcelona or the outstanding scenery of San Sebastian, Spain offers something for everyone. Although there are hundreds of good reasons to visit this extraordinary part of the world, those planning a trip to Spain should consider the following:
Intriguing Tourist Attractions
Spain boasts some of the most spectacular tourist attractions in the world. The 700 year-old legacy of the Moors who once ruled the country has left behind stunning man made wonders such as the Santa Barbara Castle–located in the city of the same name–and the Alhambra Palace in Granada. Natural attractions abound as well, such as the Teide National Park on Tenerife, home to the highest mountain in Spain and the third highest volcano in the world.

Spain's Wild Side
Those searching for unique experiences in Spain may wish to take a jeep safari tour to the Spanish wilds where this beautiful and diverse nation can be seen in its primitive state. The brown bears of Asturias and the wild horses in Andalucia are a sight that no family will ever forget while on holiday. Those participating in a road trip across Spain will also find a wide variety of lovely, natural parks where plants and animals can be observed and enjoyed.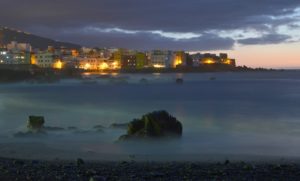 Festivals
Spain is famous throughout the world for its exciting and colorful festivals. These gatherings are steeped in traditional and provide excellent entertainment for families with children. As a predominantly Catholic country, Spain also has a vast array of religious festival that are celebrated with multi-cultural dancing and singing in which vacationers can participate.
Fiestas and Flamenco Dancing
Those searching for an unforgettable party experience will be pleased to find that Spain boasts some of the most stimulating and colorful, dances in the world. One can sit back and be entertained by the many professional performers employed in Spain's coastal resorts. Professional dancers in the area welcome audience participation and are happy to help visitors learn the steps of these timeless dances.
Getting Around Easily
One of the most challenging aspects of a vacation is transportation, and no family enjoys getting lost while sightseeing. Fortunately, traveling to and within Spain is not a difficult endeavor. There are over thirty international airports within the country, most of which offer daily flights, and services such as the Euro rail make exploring a simple activity. Almost all major cities in Spain provide good bus service, many of which run every fifteen minutes throughout most of the day and evening. Underground services are also available to speed passengers to their destinations. In addition, an efficient network of roads connect northern and southern Spain for those who prefer to rent their own car.
Outstanding Facilities
Spain provides an exceptional array of tourist services, offering not only reasonably priced transportation, but some of the best facilities in Europe. Hotels and resorts in Barcelona, Madrid, Pamplona and Malaga have a high number of amenities with something to suit every budget and lifestyle.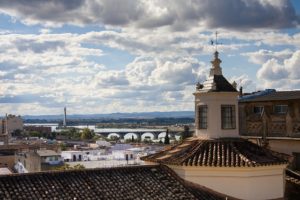 Exciting Gaming
Those who enjoy gaming will not want to miss a night at Spain's celebrated casinos. Peppered with night clubs, lounges and restaurants that feature live entertainment, area such as Mallorca and Ibiza offer some of Europe's most enjoyable games and nightlife.
Sunshine
Spain can lay claim to over 310 days of sunshine each year, making the possibility of losing one's holiday to rain highly improbable. As the seasonal temperatures feature only marginal differences, there is really no bad time for a vacation in Spain.
Magnificent Beaches
Perhaps best known for its extraordinary, never-ending coastline, Spain is a beach-lover's paradise. Families and couples travel from all over the world each year to enjoy the wonder of Spain's golden sand, spectacular sunrises and sunsets and primitive beauty. Once someone has experienced these enchanting beaches with their exceptionally clear, blue waters, other beaches pale by comparison.
Duty Free Shopping

Everyone likes to shop while on holiday, and one's shopping experience in Spain has an additional benefit as there are a wide variety of items which can be purchased duty (tax) free. These include, tobacco products, wine, perfume, coffee, tea, and leather. With its diversity, beauty and unique characteristics, Spain is the perfect backdrop for the vacation of a lifetime.