Visit Enchanting Flagstaff Arizona
In the middle of the world's largest ponderosa pine forest at an elevation of 7,000 feet, Flagstaff, Arizona is the perfect combination of small town charm and modern activities and attractions. Families traveling to this area will quickly discover that there is a broad range of options from which to choose when searching for fun and interesting things to do in springtime.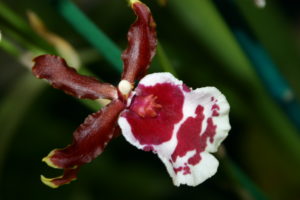 Foxglenn Park Kite Festival
A great outdoor festival for families is the annual Foxglenn Park Kite Festival. Typically held in May, which is one of Flagstaff's windiest months, children and adults can enjoy a full day of kite flying at the festival and possibly even earn a ribbon for a handmade kite.
During this event the park also features rides, carnival games, face painting and a rock climbing wall. Because of the diversified activities available during the festival, it is perfect for visitors of all ages.
Route 66 Attractions
History buffs should not miss the museums and landmarks on Arizona's famous Route 66 near Flagstaff. All of these attractions are dedicated to the city's old west legacy and Native American culture.
Annual Zuni Festival of Arts and Culture
Educators, performers and artists travel from Zuni, New Mexico each spring to share their talents, arts and culture at this event. Typically held in late April or early May, the festival takes place at the Museum of Northern Arizona and is a great choice for families looking for an outing that is both fun and educational.


Annual Recycled Art Show
An enjoyable and interesting way to promote recycling, the Annual Recycled Art Show is a Flagstaff tradition. Each April artists from throughout Coconino County come together in Flagstaff to encourage people to recycle through this fun, inspiring and creative exhibition held at the Coconino County Center for the Arts.
National Astronomy Day
The Lowell Observatory and the Coconino Astronomical Society–CAS–have created a fun and engaging National Astronomy Day event that is held each May. Beginning early in the morning and offering family activities throughout the day and evening, this interesting and educational event is a must-see for anyone with even the slightest interest in astronomy.
Families who enjoy walking through historical sections of various cities will find that springtime in Flagstaff offers the perfect climate to stroll through its downtown area where many galleries, restaurants and old-fashioned stores can be found. Ultimately, any family visiting this beautiful and interesting city is guaranteed to have an exciting and memorable experience.