Knysna Offers Perfect Combination of Tranquility and Adventure
Knysna is a small, picturesque town in South Africa's Western Cape province. Located in an area called the Garden Route, Knysna is a vibrant, thriving town in which a wide variety of activities can be found. From high energy adventure to rest and relaxation, visitors will enjoy their time in this beautiful and unique part of the world. It is not hard to find a hotel in this area, and rates are typically reasonable.
A Colorful History
Throughout history, Knysna was known for its rich timber, and many of the people who first settled the area were at one time farmers, but choose to try their hand at timber trade as this seemed an income of a more reliable nature. The famous Bendingo gold claim at the end of the 19th century changed the history of the city forever and the area became flooded with prospectors searching for their big strike.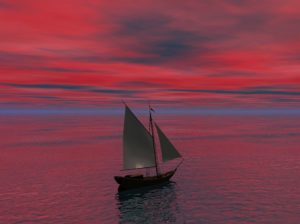 The first European to settle in Knysna was George Callendar who came to determine if it were possible to begin a large scale timber shipping business between what is now known as Knysna, and the town of Outeniqualand. In 1825, Knysna township was founded by Lord Charles Somerset who had cast his eyes on the timber trade one year prior.
When people in surrounding towns and villages heard that work was available in the timber industry, a great number of settlers relocated to the area in order to find such work.
By 1871, there were 25 permanent dwellings on the settlement of Melville, and several in surrounding settlements such as Eastford, and Newhaven. In 1881, these areas were combined to create what is now the town of Knysna, and the first hotel was built shortly thereafter. The city's famous Oyster Company was formed in 1949 and still produces over 20 million of its world famous oysters each year.

Swimming and Water Sports
Bollard Bay–one of Knysna's Leisure Isle beaches–is an excellent beach for the entire family. Currents are not strong here, and the water is quite shallow, making it perfect for children and those who are not strong swimmers.
The Beaches at Knysna Heads are perfect for a wide variety of water sports, especially snorkeling; however, one must never be tempted to swim out between the Heads into the channel. In addition, the area features several bars and restaurants, as well as a gift shop.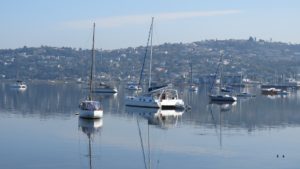 Golf and Hiking
The Golf Courses in this beautiful area of South Africa are as picturesque as one would expect. One popular choice among locals and tourists is the Knysna Golf Club. Opened since 1909, it began as a 9-hole course until 1960 when it was upgraded to 18 holes. Another extensive upgrade project was completed in the early 1990s which included the addition of new Crenshaw bent grass greens. Those who plan to do a lot of golfing may wish to select a hotel close to one of the courses.
Those who prefer a more physically demanding sport will be pleased to find there are plenty of panoramic hiking trails in the area, as well. Some visitors leave their hotel with no formal plan and hike the Garden Route in general, heading in whichever direction seems most appealing.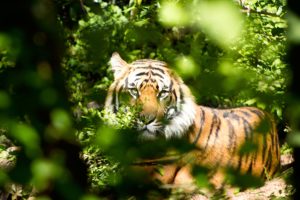 Those who enjoy the finer things of life will surely find that this engaging, unspoiled area of South Africa has an abundance of positive attributes that make it one of the world's most ideal vacation destinations.