Relax and Unwind in Miami's W South Beach Hotel
Anyone who is headed to Miami should consider a stay at the W South Beach. A Starwood hotel, this establishment is designed to cater to the whim of every guest and keep them coming back for more. As palm trees dance to a salsa beat, patrons can indulge in sumptuous fare at Mr Chow, meander through six bars, treat themselves to a session at the Bliss Spa®, linger in the W Living Room, work out in the hotel's expansive fitness center, or dive into one of the resort's lushly landscaped pools.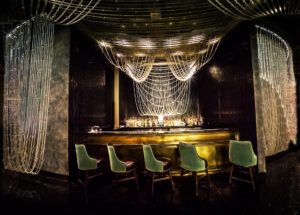 Guest Suites
Appropriately dubbed Wonderful, Spectacular, Fabulous, and Wow, the W South Beach guest units are unmatched in the industry. Each suite has an impressive nine foot ceiling, bright, modern décor, private glass balconies, porcelain, ceramic tile floors, signature W king beds, and 37 or 42 inch flat-screen televisions. The spacious bathrooms in these units are lined with Cippolino marble, and feature self-closing drawers and chrome fixtures. In the generous-sized, walk-in shower, the Bliss Spa Sinkside Six is an ideal bath companion, and a pyramid of glass cubes emanates a unique glow from the room's oversized mirrors.
Features and Amenities

Guests of the W South Beach can grasp a freshly made Mai Tai on their private balcony and entertain their friends or business associates like the fashion jet set. Patrons can also indulge in an afternoon of swimming in one of W's trademark pools. Staff members referred to as Beach Ambassadors are available to carry drinks and beach equipment for guests, while the latter search for the best spot to work on their tan.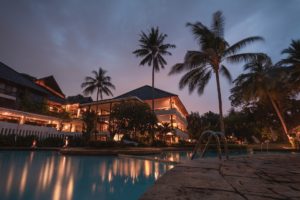 W South Beach also boasts five cocktail bars, in addition to the establishment's indoor bar, where experienced mixologists are available to give each visitor undivided attention. Guests who are interested in romantic seclusion or personal introspection will be pleased to discover that they have access to private bungalows and secret gardens.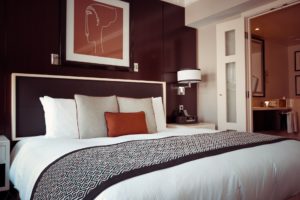 Whatever and Whenever

W's signature WHATEVER/WHENEVER® service turns dreams into reality. This unique benefit ensures that anything a guest desires is only the push of a button away. Whether it is a private float plane for the Everglades, a ticket to the art opening downtown, or a 3 AM seafood craving, an experienced staff is available around the clock to make each guest's wishes come true.
Perks

Additional Perks include Professional Nespresso® coffeemaker with milk frother, admission to South Beach's most popular nightclub, WALL, complimentary round-trip airport transportation from select airports, personalized VIP Concierge, free WiFi, welcome amenity, exclusive in-room shopping experience, and preferred pricing at Bliss Spa.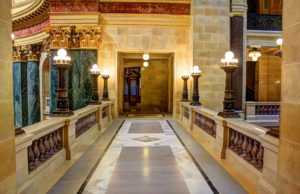 Stylish, modern, and glamorous, the W South Beach, has gone above and beyond customers' expectations with its beachfront oasis, where temporary design blends with organic architecture. Fashionable trendsetters, South Beach celebrity jet set, and visitors from across the globe will not be disappointed with the sizzling scene they find at Miami's first W hotel.