Visit Sussex in the Spring
Sussex is a lovely and diversified county located in southeast England. It features a vast array of beautiful landscapes, from forests and country fields to coastal plains with spectacular beaches. There are numerous urban areas and quaint, unspoiled villages scattered throughout the county, making it easy for travelers to find the ideal area in which to spend their vacation.
Beaches
Those who are searching for the perfect beach will be well pleased with the enchanting Sussex shore. Featuring over 50 miles of spectacular coastline, from the white cliffs of the Seven Sisters to the sheltered coves of Chichester, Sussex has a beach to please every taste and lifestyle.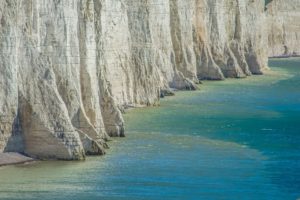 Visitors of all ages will enjoy the family-friendly beaches located in Eastbourne, Littlehampton and Worthing, and those who like to amble along beautiful piers or swimming in shallow water will find the beaches in Bognor Regis ideal. At Hastings, fishing enthusiasts can experience an outstanding harbor and state-of-the-art facilities, and surfers will not want to miss a trip to West Witterings where the waves are ideal for such activity.
Shopping
Boutiques, stores, jewelers and independent vendors can be found throughout Sussex in the complex maze of alleys and lanes that connect many of the area's towns and cities. The bohemian district also offers exceptional shopping where unique items can be found at reasonable prices. Those who admire antiques will want to visit Arundel where antique dealers offer a vast array of vintage items from furniture to art deco glass pieces.
The South Downs National Park
Measuring over 600 square miles, the South Downs National Park stretches from Harting to Eastbourne and features some of the most stunning landscapes in England. Ancient forests, rivers, valleys and open grasslands make the park a unique and interesting area to explore. Families with children and those who enjoy spending time in the great outdoors may wish to plan an all-day excursion to fully experience all that is offered by the South Downs National Park.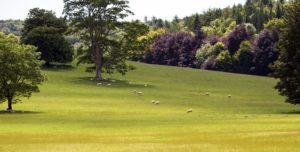 Must-See Attractions For Art Lovers
Sussex is also home to a substantial number of art studios and galleries. Located in Chichester, the Pallant House Gallery boasts an impressive collection of twentieth century art, as well as some interesting antique artifacts. The Towner Art Gallery in Eastbourne also offers art lovers a vast array of cultural and historical works to enjoy and admire. These collections feature the work of artists such as Picasso, Tacita Dean and Eric Ravilious. The De La Warr Pavilion, located in Bexell, is the United Kingdom's first commercial structure built in the Modernist style. The pavilion features two magnificent galleries that are home to a rolling program of exhibitions featuring the work of some of today's most popular contemporary artists.
Accommodations
Luxury Sussex hotels are available for those who enjoy opulent surroundings and a staff to cater to every whim. Sussex also offers a wide variety of choices to those who prefer a country house hotel. Peak tourist season in England begins in April and lasts through mid-September, therefore one should make reservations in advance if he or she will be visiting Sussex during this time. This beautiful and interesting area of the United Kingdom has something to offer travelers of any age or background, and regardless of one's reason for visiting this engaging part of the world, a trip to Sussex is an experience he or she will remember for many years to come.