Outstanding Dining Options Await W Barcelona Guests
Those holidaying at the W Barcelona are happy to find that more dining options abound on-site than at any other Barcelona hotel. The following are some of the outstanding choices patrons have when staying at the W Barcelona or simply visiting one of its outstanding restaurants:
BRAVO24 at W Barcelona
The BRAVO24 at W Barcelona is the culinary campus of one of the finest chefs in Spain, Carles Abellán. Cooking up the true essence of every local ingredient, he creates seasonal dishes from the finest fruits, vegetables, meats and fish. Visitors can sample a broad range of delightful cuisine prepared in various ways including the following: traditional tapas to share, modern interpretations, homemade indulgences and customize meals requested by guests. Abellán works from his own menu based on Barcelona cuisine and guests can enjoy his creations in the restaurant's spectacular terrace overlooking the sea. BRAVO24 at W Barcelona opens each evening at 5 PM.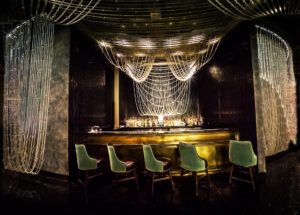 Wave
Open all day, the WAVE Restaurant is the place to see and be seen. Offering healthy, light meals to the most sophisticated and delicate of Barcelona's customers, the WAVE's menu is a unique creation. Cuisine options include classic Spanish tapas, seafood and anti-pasta, Lebanese specialties, Arab flavours and one-of-a-kind creations made by the chef from local market products. Signature dishes include coconut crispy prawns or calamari, avocado rolls with shrimp, lobster manaj, and delicious soups and salads. With local and international clientele, WAVE has defined the classic W Hotel ambience and is an experience to remember for any patron.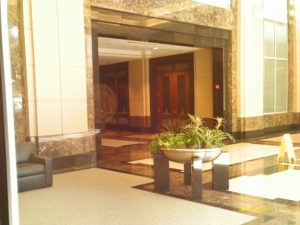 Salts Restaurant and Beach Club
The Salts Restaurant and Beach Club is an extraordinary combination of culinary and mixology creations. Anyone who wants something different and unique will be extraordinarily pleased with what they find at this W Barcelona restaurant. Offering an eclectic selection of designer cocktails, bar snacks, ultimate burgers, and delicious salads, unforgettable meals await all patrons at Salts Restaurant and Beach Club. All this is enjoyed overlooking the impressive Mediterranean Sea from an extended terrace.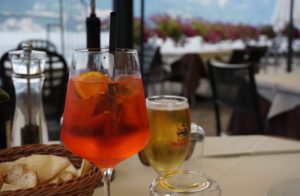 ECLIPSE
Located 26 floors above the city of Barcelona, patrons can celebrate every night in the ECLIPSE Lounge by The Ignite Group. With brilliant sushi and cocktails menus, tapas options and customize meals from friendly cooks, no one is ever disappointed with the outstanding ECLIPSE Lounge.