The Incomparable Barcelona Le Méridien
If you are searching for an outstanding location in which to stay when visiting Barcelona, look no further than the Le Méridien. This Starwood hotel has 231 suites and rooms to awaken your senses amidst the incomparable atmosphere of the city's most famous street, Las Ramblas. The Las Ramblas is actually an enchanting labyrinth of five streets with an extensive artistic heritage represented by the architecture, galleries, museums, and music of Barcelona. These are guaranteed to inspire your soul and please your senses, and coming back each night to the Le Méridien completes your perfect getaway. The Hotel offers a program called "Unlock Art of Le Méridien," and this includes a pass to the Palau Guell, which is a must-see attraction for anyone on holiday in Barcelona.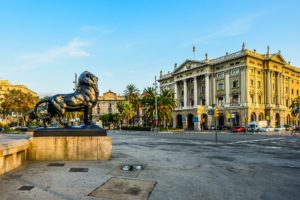 The Le Méridien also offers a broad range amenities designed to make your stay carefree and comfortable, leaving you at liberty to sightsee, dine, dance, shop and indulge in any other activity in which you are interested. Streamlined currency exchange, check-in/checkout service, and a 24-hour front desk with a multilingual staff make your stay hassle–free.
The hotel also offers the following:
• Concierge Desk
• Le Méridien Family Services
• Business Centre
• Laundry/Valet Service
• Bellman/Porters
• Safe Deposit Boxes
• Fitness Centre
• Meeting and Conference Rooms
• Luggage Storage
• Medical Services
• Floral Services
• Room service
• Restaurants, Lounges and Bars
• Swimming pool
• Spa
• Outdoor Jogging Track
• Car Hire
• Self and Valet Parking 38.50 EUR per day


Guests Units
Deluxe Rooms
All Le Méridien Deluxe Rooms evoke style and comfort in equal measure with their modern artistic flair. The warm colour palette includes soft gray, rich, dark browns, and cherry red accents. All rooms have a large picture window that frames mesmerising views of the hotel courtyard and Barcelona's city streets. Because Deluxe Rooms are situated on higher floors, guests can also enjoy panoramic views of the infamous Las Ramblas Promenade as well.
Inspired by architectural legend, Antoni Gaudí, a red leather armchair is located alongside the window, which creates the perfect spot to begin each day with a steaming cup of complimentary tea or coffee. Ample room is available to conduct business, as each room has a spacious work desk equipped with high speed Internet access, whilst the 42-inch LCD television provides multiple entertainment options.
When the day is over, guests can sink into the blissful comfort of one king-size or two queen size signature LM Beds, dressed in a featherweight duvet and crisp white linens. With the touch of a button, the room's lights can be controlled with bedside panels.
Clad in gray stone, the ultra-sophisticated bathroom boasts a frosted glass door, and is decorated with a sketching of one of Gaudi's iconic creations. The bathrooms in some units also offer dual rainforest showerheads, whilst others pamper guests with a deep-soak tub. Designer toiletries, and soft slippers and bathrobe complete the experience.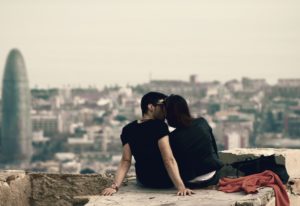 Junior Suites
Junior Suites measure 35-49 square metres and feature all the amenities listed above, whilst capturing Barcelona's distinct design sensibilities. Junior suites are contemporary and chic and feature an open layout. Designed in a palette of soft browns with a foil of bright white, these units feature designer furnishings selected by the renowned Isabelle Lopez and breathtaking original Art by Jaume Amigó. The entire floor plan is divided into multiple areas for rest, work, and play. All areas of the unit enjoy natural lighting from a literal wall of windows that overlook the tranquil courtyard of the hotel or the lively Las Ramblas Promenade.

Prestige Suites
The Prestige Suites offer a glorious 50-64 square metres of open layout that features wall-to-wall windows that frame the Raval Quarter and Las Ramblas. The curated contemporary be core reflects the design of Isabel Lopez and her careful selections encompass décor that is both chic and functional. The overall effect is welcoming and creative, and is peppered with original artwork by Barcelona's own Jaume Amigó.
Restaurant and Bars
The Le Méridien Barcelona also offers guests the opportunity to enjoy sumptuous fare in the CentOnze Restaurant. The Restaurant's menu features the best of Mediterranean cuisine, as well as Oriental and Catalan dishes.
Longitude Bar 02º 10 '
Guests who enjoy a variety of flavored coffees, pastries, and herbal teas should visit the Hotel's popular Longitude Coffee Bar 02º 10.

Le Pop Cocktail Bar
Those who prefer tasty cocktails, foreign and domestic wines and signature margaritas should visit the Le Pop Cocktail Bar to relax and unwind at the end of the day. Visitors can also expect live entertainment at Le Pop Thursday through Sunday night.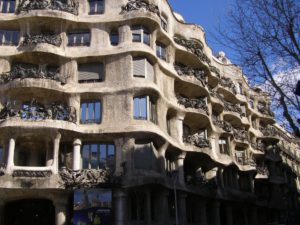 Explore Spa Studio
No visit to the Barcelona is complete without indulging in at least a few treatments at the Explore Spa Studio. The goal of each staff member is to rejuvenate the body and soul of all guests and feed their spirit and imagination. A Spa that satisfies and ignites curiosity, and encourages serenity or interaction, depending on the mood of each guest, the Explore Spa Studio should be on everyone's must-visit list.