Top Destinations for a Fun and Sun-Filled Safari in Southern Africa
An exotic sun filled safari is an unforgettable experience for any traveler. The allure of Africa lies in its mysterious deserts and outstanding game viewing opportunities. If your goal is an up close and personal experience with the Big 5–elephant, buffalo, lion, leopard and rhino–Southern Africa is your destination of choice. When planning to explore Africa, you should consider one of the following eight destinations:
Kruger National Park
The Kruger National Park is a sure bet for your African safari. Famous for its magnificent game viewing, the Park is home to an endless array of wildlife, including 149 species of mammals and approximately 500 bird species. You can also explore archaeological sites such as Thulamela and Masorini during your excursion.
Thornybush Game Reserve
The Thornybush Game Reserve is located in Lowveld, adjacent to the aforementioned Kruger National Park. Home to the Big 5 as well as a broad range of other African wildlife, the Reserve offers some of the best game viewing in the world.
Drakensburg National Park
The celebrated Drakensburg Mountain Range spans more than 600 outstanding miles, beginning at the continent's southeastern tip and ending at the Orange and Vaal rivers. Each section has its own unique characteristics. If you choose Drakensburg, be sure to visit the unforgettable Sentinel Peak and the world famous Tugela Falls.
Eastern Cape Province
Southern Africa's Eastern Cape Province is a prime location for your adventure if you enjoy the coast as much as the inland. Offering incomparable, pristine beaches along the tranquil Indian Ocean, this location has a superb reputation among safari enthusiasts who travel Africa on a regular basis. Incredible diversity, traditional South African hospitality and ultimately, the experience of a lifetime await in Eastern Cape Province.
Serengeti National Park
The breathtaking Serengeti is a best-loved destination for a South African safari. Boasting approximately 9400 miles of wilderness on Tanzania's game-rich, Northern Safari Circuit, this trek typically includes the Tarangire National Parks, Lake Manyara, and the celebrated Ngorongoro Crater.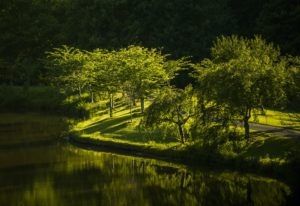 Namibia
Home to Earth's largest sand dunes and sunsets you only dream about, Namibia is a truly unique destination in Southern Africa. Predominantly desert, it embodies the country's true spirit with its magnificent vistas and ideal weather throughout the year. If you choose Namibia, visit the impressive Namib Naukluft Park and the wild, dramatic Skeleton Coast, famous for its shipwrecks.
Botswana

Botswana's remarkable national parks and private game reserves allow you to travel Africa like a native. Discover the ancient Mopane forests, floodplains and grasslands, which overflow with game viewing opportunities. The Moremi Wildlife Reserve is also a must-see if you choose Botswana for your excursion.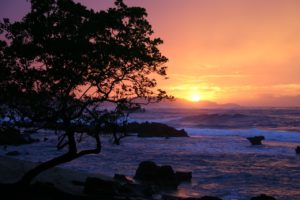 Uganda
Although one of Africa's smallest countries, Uganda is a hidden treasure with an appeal all its own. One of Earth's most beautiful places, its home is the lush, green Nile basin, and the renowned Lake Victoria is its crown jewel. In addition to the Big 5, you may also see impressive herds of mountain gorillas and the elusive and endangered African penguin.
No traveler ever forgets a trek through mesmerizing Southern Africa, and if you choose to explore Africa on a sun and fun filled safari, the destinations outlined above are guaranteed to exceed your expectations.