Sheraton Albuquerque Uptown Ideal Choice for Travelers
If you are planning a trip to Albuquerque, New Mexico, and are seeking the ultimate in relaxation and luxury, book your stay at the Sheraton Albuquerque Uptown. The hotel boasts a state-of-the-art fitness center, indoor swimming pool, and three unique dining venues. All rooms feature contemporary design for the utmost comfort and convenience. Below are more details about this world-class establishment:
Services and Amenities Overview
The Sheraton Albuquerque Uptown is ready to accommodate your every need, with all types of amenities and services. The hotel has an on-site gift shop in which you can shop for unique items for yourself or to take home to friends and family. Additionally, the lobby also features Sheraton's Wayport Wireless Center for easy Internet access, as well as an ATM. Also located in the lobby is a helpful concierge desk, with someone on duty 18 hours a day, seven days a week. The hotel features a large indoor swimming pool and invigorating whirlpool, which are open to all guests seven days a week. The Sheraton Fitness Center is also available 24 hours a day, seven days a week so that patrons can enjoy a healthy lifestyle even when vacationing are traveling for business. The helpful front desk staff is also available to book tee times at one of several championship golf courses located in the surrounding area.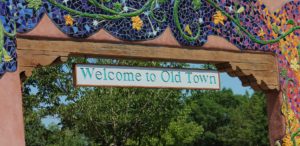 Sheraton Club Lounge
The beautifully decorated Sheraton Club Lounge is a great place for visitors to enjoy socializing with other guests, sipping a cocktail or simply relaxing in a luxurious and comfortable atmosphere. The Club Lounge offers breakfast service every morning from 6 AM to 11 AM as well as afternoon hors d'oeuvres, both for a reasonable fee. The hotel also features a business center and free shuttle service to various attractions and shopping opportunities in the surrounding area.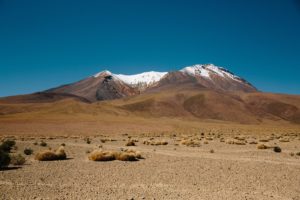 Guest Rooms Overview
The Sheraton Albuquerque Uptown has 300 guest rooms with everything necessary for a relaxing and convenient stay. Rooms include the Sheraton Signature Sleep Experience, oversized bathrooms with designer amenities, state-of-the-art, 37 inch LCD flat screen televisions, in room safes, ample workspace, high-speed Internet access, in room movies, and as Sheraton fans have come to expect, fresh Starbucks coffee and Tazo teas for whenever the mood strikes.
Located on the Hotel's top floor are the Sheraton Club Rooms, which offer breathtaking views of the surrounding area. In addition, the Sheraton Club Rooms also feature upgraded amenities, free bottled water, and direct access to the Club Lounge on the establishment's 8th floor. As previously mentioned, the Club Lounge boasts a great atmosphere that is both upscale and relaxing, and Sheraton Club Room patrons receive breakfast and afternoon hors d'oeuvres free of charge.
Dining
Visitors to the Sheraton Albuquerque Uptown will have no trouble finding delicious fare to suit any mood of the moment. The following restaurants are located on-site and offer a vast array of sumptuous choices for even the most discriminating palate:
The ABQ Grill
The ABQ Grill boasts all traditional favorites with a terrific New Mexican twist. Open for breakfast and lunch, this casual eatery serves some of Albuquerque's most delicious and unique cuisine.

Sol Cafe
The Sol Cafe offers patrons all their favorite Starbucks drinks throughout the day, as well as terrific salads, sandwiches and desserts. A great place to eat in or order a convenient grab and go, the Sol Cafe is sure to please any diner.
The Lobby Bar and Lounge
Congenial conversation and colorful drinks flow at this cozy bar and lounge. Patrons can watch the game of their choice on one of two smart TVs, or order a five course meal from the establishment's full dinner menu. Serving American cuisine with a Mexican twist, virtually any meal one desires can be enjoyed at the Lobby Bar and Lounge.