Take a Majestic Journey Through Santa Fe
It is not surprising that National Geographic named the city of Santa Fe number one in the world for a "sense of place." Santa Fe, New Mexico, can take you on a colorful, exuberant, majestic journey at any time of year and its legendary culture and history is sure to inspire and fascinate you throughout your stay.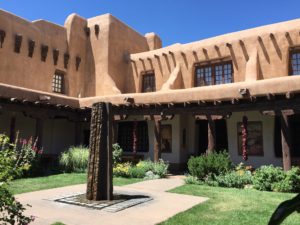 Boasting one of the country's largest and most important art markets, the city's galleries and visual arts establishments change displays a regular basis and offer everything from the most contemporary pieces to ancient, traditional works of art. The city also offers world-class accommodations, sumptuous cuisine, outstanding shopping opportunities and outdoor activities of all kinds. Below are some upcoming events as well as general activities and attractions for visitors of all ages and from all walks of life.
The Prado in Santa Fe
Cathedral Park will host The Prado in Santa Fe from May through October. This event is a breathtaking exhibition of over 90 masterpiece reproductions from Madrid's Prado Museum. The exhibition makes its United States debut in Santa Fe and is the first of a long series of the "Santa Fe Celebrates Global Arts and Culture," which is a series of exhibitions spanning from spring to autumn.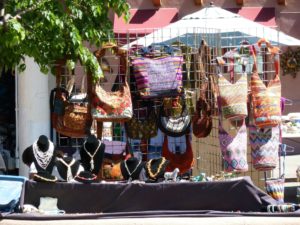 El Rancho De Las Golondrinas Lavender Festival
El Rancho De Las Golondrinas Lavender Festival is a small but intriguing festival that takes place each year in Santa Fe at the ranch for which the festival is named. Lavender and all related herb products are offered by vendors, as well as hands-on activities and lectures about all things lavender. Guests can visit the marketplace and shop for bargains on lavender plants, art, essential oils, lotions and soap. The 2017 Festival will take place Saturday, June 17th and Sunday, June 18th.
New Mexico History Museum
Syria: Cultural Patrimony
Syria's ongoing civil war, which is caused the displacement of thousands of refugees and a staggering death toll is threatening to obliterate Syrian culture. At the Palace of the Governors, a new and interesting display is currently being exhibited. It features seven full albums containing over 650 photographs of Syria from 1899 to 1909, and three separate exhibitions about the country and its cultural patrimony will also be on display. The gallery will hold this exhibition from June 23rd, 2017 to December 1st, 2017. Anyone history buff will not want to miss the trip to the New Mexico
History Museum to see this outstanding exhibition.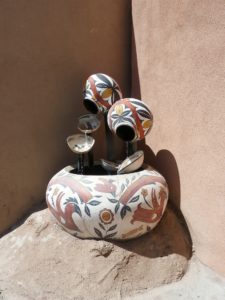 Additional Activities and Attractions
Bike Trails
Any vacationer who enjoys bicycling and mountain destinations should log on to Singletracks.com to find the best rates in Santa Fe and its current top ten mountain biking destinations. Santa Fe is renowned for fantastic mountain bike trails, and also a broad range of paths and trails for those who are not expert bikers.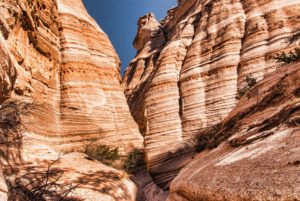 Shopping
From handmade to high-end and including one-of-a-kind treasures, Santa Fe is one of the top 10 best cities in the United States for shopping. Regardless of what one is looking for, he or she will find it in one of Santa Fe's stores, outlets, outdoor markets, specialty boutiques and high-end shops.
Skiing
Offering some of the best skiing weather in the country, other ski resort areas find it difficult to compete with the Santa Fe slopes. Visitors can enjoy views from 10,000 feet or higher and snow is always abundant during ski season.

Indian Pueblos
Eight Northern Pueblos are found near Santa Fe, New Mexico, where visitors can come to feel creative spirits of the modern world or try to engage the ghosts of the past. It is not surprising that Travel and Leisure rates Santa Fe the country's number one cultural destination.
Museums
Home to Traditional, Modern, Native American and Spanish art, the city's world-class galleries and museums are consistently in the country's top 40.
Spas

Santa Fe's state-of-the-art spas are available to all visitors who want to be transported to new levels of bliss. Unwind with tub soaks, facials, massages, and other healing traditions in "The City Different."
Historic Sites
The city of Santa Fe is also at a loss for fascinating historic sites. These include the country's oldest church, authentic old traditional pueblos and even ghost mining towns. Many of the old Spanish colonial villages have been revived by modern artists who have re-created the sites' original architecture and décor.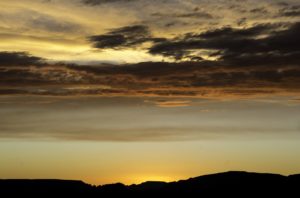 River Rafting

Because of its close proximity to the Rio Grande, those who enjoy white water rafting should not miss an excursion on this exciting river. However, serene floats are also available for those who prefer calmer expeditions.
Santa Fe Nightlife
Santa Fe offers an interesting and sometimes boisterous nightlife scene, with lounges and bars to please essentially any type of customer. Hot places, tasty cocktails and cool music are all available to those who want to watch the sun go down over the desert, while enjoying some delicious bar snacks and custom-mixed drinks.
Indian Market
Santa Fe's Indian Market is one of the area's most popular shopping locations. Whether one is looking for fine art pieces, home décor, paintings, sculptures or handwoven baskets and rugs, it can be found at the in the Market. Known as one of the world's biggest and best Native American shopping spots, it should be placed on the must-see list of any Santa Fe visitor.
Weather
Upon arriving in Santa Fe, visitors may notice that they are in the country's highest capital city. Courtesy of its high altitude, the city enjoys over 325 days of sunshine per year, four seasons, some of the cleanest area in the world and brilliant blue skies. Santa Fe is situated over 7000 feet above sea level and is surrounded by 12,000 foot high mountain vistas. It also borders the southernmost Rocky Mountains and features approximately 1.5 million acres of unspoiled, national forests filled with aspen, pine and juniper.