Fascinating Montreal–The Melting Pot of the World
Montréal is named after the Mont Royal–a tall tree-covered igneous rock–and it is a city with a diversified population, rich in both history and culture. Over the years it has earned the reputation as one of the most stimulating and intriguing cities on the North American Continent. As of 2012, its boasts a population of about 3.6 million, and the local economy has stayed strong despite global economic ups and down. Montreal offers a sizzling nightlife which attracts people of all ages, as well as fun and enjoyable activities throughout the day.
 
Attractions
 
The shopping enthusiast may wish to stroll through some of the various public markets, especially the Marché Atwater, which is comprised of some of Montreal's oldest public shopping centers. Tourists should also set aside some time explore the Marché Jean-Talon market, which is located in the Little Italy district.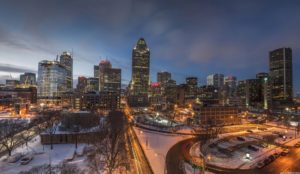 Famous for its bustling nightlife, one can make merry in this exciting city until the wee hours of the morning. Top nightlife destinations such as the rue St-Denis and the rue Crescent, are popular with both locals and tourists, and provide a friendly atmosphere for a wide diversity of cultures. Montréal is considered by some to be the melting pot of the world.
 
Montréal's most fascinating attraction for young and old alike is the Montréal Jazz Festival which takes place each July. However, if a person wishes to enjoy this celebrated event, care must be taken to book accommodations early, as hotels for this occasion are typically booked about ten months in advance.
 
Ambling through Old Montréal is an activity all by itself. Quaint cobblestone streets, bed and breakfast hotels, a lovely waterfront, and elegant dining can all be found in this charming, historical district of the city.
 
The museums of Montréal are located in an area famous for its exquisite architecture called the "Golden Square Mile." This section of downtown Montréal is located in the Western Central section of the city, and here one can find the McCord Museum, as well as the Montreal Museum of fine arts. Both museums are worth taking the time to see for anyone who enjoys discovering beautiful and unique pieces of art.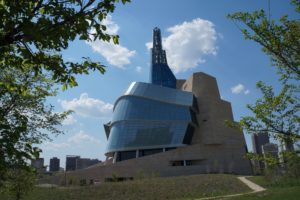 Hotels
 
When choosing a place to stay, one must consider the diversity of Montréal's neighborhoods with their distinct ethnic personalities. This ensures that one can experience almost any type of culture he or she is interested in exploring, and some families with young children turn this feature into a wonderful learning experience. Hotels situated directly downtown typically offer a more universal lodging experience, and here, a person can find a wide variety of the popular chain hotels that are a featured in most big cities. Those in search of boutique hotels, bed and breakfasts, and unique auberges, will find them in Old Montréal, and its surrounding neighborhoods.
 
Most of the downtown hotels in Montréal have traditional amenities such as fitness rooms, swimming pools, hot tubs, laundry services and game rooms. They are also situated close to major shopping areas and the malls on rue Ste-Catherine. If one is searching for accommodations that offer a bit more historic flair, he or she may wish to consider choosing lodging in one of over a dozen boutique hotels built into the centuries-old buildings in Old Montréal. Most of these offer modern conveniences as well as period-style furnishings, old-fashioned casement windows, and historic stone walls.
 
The Plateau Mont-Royal features small but reasonably priced hotels. However, these are situated close to   Montréal's rowdy nightlife, so should one choose a hotel in this area, he or she can expect a to hear a bit more noise than would be experienced in the aforementioned areas.
 
The crime rate in Montréal is quite low in tourist areas, which makes it an ideal spot for families with small children, or singles wishing to meet people. If the weather is pleasant, many tourists choose to walk from their hotels to nearby clubs or bistros without worrying excessively about pickpockets or other thieves. Of course, one should always exercise reasonable caution no matter where he or she is vacationing.