WestJet Serious Competition for Air Canada
WestJet is a leader in the air travel industry and this Canadian-based company has recently enjoyed one if its best years. WestJet and its partner itravel2000 share a mutual goal of eventually becoming the top choice for air travel and vacations for holidaymakers from throughout Canada. Westjet has enjoyed an impressive expansion in a relatively short amount of time. Since their inception in 1996, they have consistently added new and alluring travel destinations in their quest to be the number one choice for travellers searching for affordable, quality airfare choices.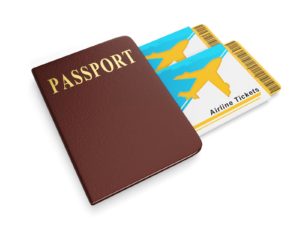 WestJet Vacations Inc. is a subsidiary of WestJet Airlines Ltd. This means customers can count on the identical, top notch service, and fantastic, friendly and enjoyable travel they are accustomed to experiencing with the airline. When visiting the other properties or participating in any of the terrific activities that are listed in the different brochures, customers will feel as catered for as they do with the airline itself.
 
Whether a person's holiday objective is a quiet weekend away from home to relax and unwind, or the goal is a lengthy, unique and enjoyable holiday, WestJet Vacations offers the exact getaway the person has in mind. The company offers a broad range of scheduled flights, as well as quality vacation products and state-of-the-art customer service. These are available at WestJet destinations in Canada, the Caribbean and the United States.
 
Destinations
 
WestJet offers daily departures from ordinary life in exchange for the tropical beaches of Hawaii, the snow covered mountains of Whistler, or the stimulating nightlife of dazzling Las Vegas. One can enjoy the colourful and diversified culture of Montreal, the vast network of theme parks in Orlando, Florida, or the thriving, exciting city of Calgary. These are just a few of the incredible destinations available when one chooses to put his or her travel needs in the capable hands of WestJet.
WestJet offers an extensive schedule with many convenient flights throughout various locations in the network, as well as advantageous locations for connecting flights. This makes travel easy and hassle free, which are features that are of great importance to almost every traveller.
 
WestJet Vacation Package Deals
 
WestJet's primary goal is to provide customers with high quality travel in North America and the Caribbean, with something to fit every budget and lifestyle. A WestJet Vacations guests can expect state of the art customer service, exceptional quality, a staff they can count on, and convenient  arrangements for booking their reservations. Those who have used WestJet's services over the years know that this is the type of quality and service they have come to expect, and they are never disappointed.
 
With WestJet Vacations, travel plans can be exclusively designed to reflect the needs of each customer, and the different attractions and accommodations can be combined to customize each holiday package so that it meets the specific needs of the client. WestJet deals are created to assist the customer in comprehensive planning by helping them identify and fulfill their vacation objectives.
 
Products
 
WestJet Vacations can be relied on for superior service and state of the art products. Customers have complete confidence with their vacation choices due to the fact that itravel2000 Vacations experts have acquired top line quality choices from which to select a destination.
 
Calgary Based Company
 
WestJet currently offers 71 different destinations throughout North America, featuring 31 cities throughout Canada, as well as 17 United States locations. The branch offering the highest number of daily departures is the WestJet's home base of Calgary International Airport. Next in line is Toronto Pearson International Airport with a main connection point located in eastern Canada.