California Beaches a Must See for West Coast Travelers
The 840 miles that make up California's impressive coastline offers a beautiful and diverse atmosphere for sun worshipers and surfers everywhere. From secluded shores that are ideal for sunbathing, to family beaches that offer concession stands and children's facilities, the Golden State has a beach to please almost anyone. Those planning to visit California for some sun and fun may wish to consider one of the following Beaches:
Zuma Beach
Zuma Beach is a famous Malibu beach, and is a favorite of locals and tourists alike. It is also one of the most traveled to beaches in Los Angeles County, and is not only renowned for its impressive size, but also for its cleanliness. Zuma Beach offers ideal surfing conditions throughout most of the year, and some individuals choose to indulge in a variety of water sports during the day, and then take a private jet to Vegas for some evening excitement.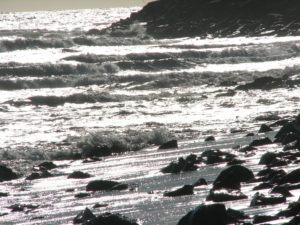 China Beach
China Beach is one of California's most exclusive beaches. Considered one of California's best kept secrets, the tiny beach faces the north and offers a spectacular view of the Golden Gate Bridge. It was named China Beach during the famous Gold Rush, when Chinese fisherman used the area as a campsite. The serene beach is home to calmer waves and more subdued winds than those found on California's southern beaches.

Rincon Beach
Rincon Beach, an exclusive area of the Santa Barbara coastline, is a considered one of California's prime surfing beaches, and surfers can be seen enjoying its outstanding waves from dawn to dusk. Three miles east of the Ventura County line, Rincon Beach features ideal swimming conditions in the summer; however, surfers consider the Winter season the best time of year to indulge in their favorite sport. Wind conditions during this time create ideal waves on which surfers can practice their skills.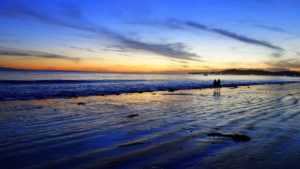 Coronado Beach
Coronado Beach in San Diego is one of California's best-loved family beaches. Pristine white sand and exceptional cleanliness are just a few if its signature characteristics. Here, local residents and vacationers alike can enjoy a vast array of activities such as sunbathing, kite-flying, swimming, volleyball, sailing and surfing. Free parking adds to the appeal of Coronado Beach; however, visitors should plan to arrive early in order to secure a parking space.
Santa Monica Beach
One of California's premier vacation destinations, Santa Monica Beach is one of the region's most picturesque shorelines where outstanding sunsets can be seen throughout the year. The beach is close to a vast array of restaurants, boutiques and art galleries, and is an ideal place for walking, jogging or swimming. Life guards are always on duty during daylight hours, making Santa Monica Beach a great choice for families.