Enjoy a Visit to Washington DC this Summer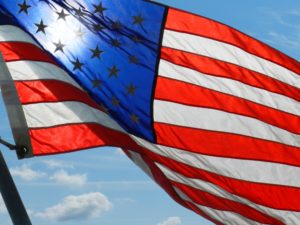 Washington D.C. is the capital of the United States and as such, is a fascinating city to visit and explore. Bordered by the states of Maryland and Virginia, the city employs over one million people Monday through Friday, and accommodates millions of tourists and visitors each year.

Dupont Circle

Dupont Circle is an area of the city famous for its ethnic restaurants, exceptional museums, bookstores, historic homes, private art galleries, and foreign embassies. This neighborhood is also considered the center of Washington, D.C.'s nightlife. The Circle itself features park benches, well manicured lawns, and an unusual fountain in the center. Family's can experience an enjoyable day any time of the year in Dupont Circle.
The Smithsonian Institute
The Smithsonian Institute offers a series of incomparable museums that rpovide unique and fascinating objects from art to science and space exploration. A family can pick up maps at the welcome building which will also include information specific to each museum. This way, families are able to decide which museums most interest them, as there are far too many to see in just one day.
Three Houses of Government
A family trip to Washington D.C. would not be complete without taking a day to explore the U.S. Capitol Building, the U.S. Supreme Court, and the White House. Some tours can be scheduled in advance, while others offer same day participation. Commemorative programs and souvenirs may also be purchased at the end of each tour, and most are reasonably priced.

Georgetown
Georgetown is the capital's waterfront district, and is not only rich in history, but brimming with contemporary events as well. Excellent shopping can be found in this district, as well as restaurants of virtually every ethnic variety. Historical tours run daily throughout the year.
Great Falls Park
The family who enjoys a day in the fabulous outdoors will not want to miss a trip to Great Falls Park. The 800 acres of beautifully landscaped surroundings await families who want to picnic by the banks of the magnificent Potomac River. The beautiful Great Falls Park is very close to the center of the city making it a popular with locals as well as visitors.
The C and O Canal
For additional outdoor recreation, a family may wish to experience the Chesapeake & Ohio Canal National Historic Park has an intriguing history which dates back to 1700s. Beginning in Georgetown, this outstanding attraction stretches over 13 miles to the previously mentioned Great Falls Park area. Regardless of when a person travels to the DC area, he or she is guaranteed to have an unforgettable experience.