Marriott Baton Rouge Remains Top Choice for Travelers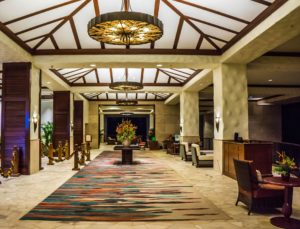 Experience a new hospitality standard at the Marriott Baton Rouge. Blending modern elegance, Louisiana charm, and exemplary customer service, the establishment is a top pick among both business and leisure travelers. Situated in the heart of Baton Rouge, the hotel invites patrons to experience everything this enchanting city has to offer. Located only 15 minutes from the Baton Rouge International Airport, the hotel is in a convenient location for virtually any type of traveler.
Location
The Baton Rouge Marriott is within walking distance of numerous dining and shopping destinations, as well as movie theaters, clubs and other entertainment venues. Regardless of how one spends his or her days, the perfect end to the evening is coming back to the hotel's contemporary-appointed guest rooms. Each unit features ergonomic work spaces, luxurious bedding and rich décor.

Room Amenities
• Designer amenities
• Wireless high-speed Internet
• Individual climate control
• Newly upgraded down, surround pillows and plush feather comforters
• Spacious work desks
• Dual telephone lines with voice mail
Dining
When the time comes to refuel, patrons can grab a bite of Creole-inspired fare for all three meals at the Cafe Acadian, which is located next to the hotel's lobby. There is also a Lobby Café, at which one can enjoy cocktails, wine or a variety of domestic or imported beer. Both options are great places to unwind and socialize or engage in business conversations. Dress code for both establishments is casual and a helpful staff is on hand to ensure each patron has a positive experience.
Additional Amenities
Staying active is easy at the Baton Rouge Marriott, as the establishment is equipped with a state-of-the-art fitness center that features a variety of cardiovascular equipment and free weights, as well as flatscreen televisions to ensure one's workout is never boring. The hotel also features a business center and a luxurious indoor pool.
Local Attractions
Local attractions within an easy walk or drive of the Marriott Baton Rouge include the following:
•Magnolia Mound Plantation
•Blue Bayou Water Park
•The Belle of Baton Rouge
•Old State Capitol
•USS Kidd
•Baton Rouge Zoo
•Louisiana State University
•The Old Governor's Mansion
•Rural Life Museum
•Shaw Center for the Arts
Regardless of whether one is traveling for business or pleasure, he or she cannot go wrong at the Baton Rouge Marriott Hotel. Reservations can be booked by calling 225–924–5000