Pensacola Increasingly Popular Among Florida Tourists
Pensacola is a United States waterfront city in the Florida panhandle. Santa Rosa Island separates it from the gulf of Mexico, and its lovely beaches make it an ever popular vacation destination. It was one of the earliest European settlements in the United States, which is evidenced by establishments such as the Historic Pensacola Village, which contains a complex of original 19th-century buildings as well as a museum.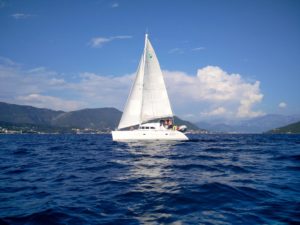 The city's downtown areas feature Victorian mansions, colonial French balconies, and Old Spanish brickwork in the architecture of its buildings. An eccentric history collection is now housed in the T. T. Wentworth Junior Florida State Museum, which was once the Pensacola City Hall.
The Spanish Baroque Saenger Theatre presents operas, symphonies and ballets, and the city's beaches belong to the golf Islands National Seashore, and featured 19th-century forts originally constructed to defend the Pensacola Bay, as well as camping, fishing, hiking trails and picnic areas. The Pensacola Naval Air Station Pensacola is home to the Blue Angels flight squadron acrobatic team, as well as the National Museum of Naval Aviation, where vintage aircraft can be viewed.
Best Time to Visit
Like most of Florida, Pensacola is mild in winter and quite warm in the summer until the end of September. Many people choose to visit between March and August to enjoy the Blue Angels as they practice above the NAS Pensacola in the early mornings of most Tuesdays and Wednesdays. After the Wednesday practices, fans can choose to visit the National Museum of Naval Aviation where they can often meet Blue Angels pilots and talk to them about their performances. The Homecoming Airshow is held in July and November. Other events include the Great Gulf Coast Arts Festival, which is typically held in November and the Pensacola Seafood Festival, usually scheduled for the second week of September.
.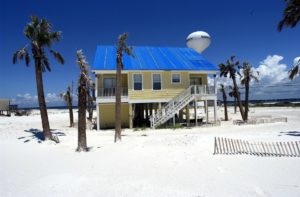 Reservations
It is important to make reservations far in advance if one is traveling to see the Blue Angels air show or attend one of the festivals. Otherwise, when traveling in peak season, vacationers should make reservations at least three months in advance. During the off-season, which is November through January, it is not as difficult to get last-minute reservations, with the exclusion of the winter holidays.