Top Pensacola Activities and Attractions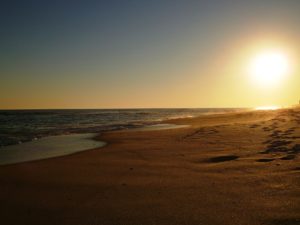 Pensacola Florida is a wonderful vacation destination for essentially anyone. Singles looking for adventure, couples searching for a romantic holiday or families with children who want a fun and educational vacation venue for their youngsters will find what they are looking for in Pensacola. Below are some of the top attractions in this timeless and enchanting city:
National Naval Aviation Museum
The National Naval Aviation Museum boasts aircraft exhibitions and flight attractions to appeal to virtually any visitor. Displays include over 150 military aircraft exhibitions, an IMAX theater and timeless flight simulator. The museum is open year-round and guided tours are available for patrons.
Historic Pensacola Village
The Historic Pensacola Village is a great family attraction that contains a high number of historical exhibits, educational events, interactive displays, and a child friendly museum dedicated to Pensacola history. It is open 365 day a year with extended hours during summer and on certain holidays.
Fort Barrancas
Fort Barrancas Beach and Park is a national historic landmark and United States military fort in the former Warrington region of Pensacola. Located directly inside the Naval Academy, it is a terrific place for any visitor to spend the day. The outdoor picnic area and extended grounds and the tours provided inside this National Historic Landmark make it a must-see attraction on any visitor's itinerary.
Pensacola Light House
The Pensacola Light House is a combination landmark and museum that showcases Pensacola's local history. Tours are offered on a daily basis with outstanding views from the top, and the museum is open 365 days a year. Also located on the property are an outdoor picnic area and gift shop.
Perdido Key State Park

The Perdido Key State Park offers surf fishing, sunbathing and swimming. Located near Barrier Island with impressive dunes, white sandy beaches, fishing and picnic facilities, the Park is ideal for travelers of all ages and from all walks of life.
Pensacola Museum of Art
The Pensacola Museum of Art is intriguingly set in an old city jail, and showcases a broad range of fine art. Displays include 19th and 20th century art, African pieces, tribal artifacts and ancient sculptures.
Clara Barkley Dorr House
On July 24, 1974, The Clara Barkley Dorr House was placed on the National Register of Landmarks, and is a lovely historic home located in Pensacola. Preserved since its construction in 1871, it is located on South Adams Street in the city's historical district. Anyone interested in old architecture and history will not want to miss a trip to this landmark.
Pensacola Bay Beach
Pensacola Bay Beach is one of the most popular beaches in Florida's northwestern region. The Bay is an inlet of the Gulf of Mexico, and is one of the major attractions that draw people to the Florida Panhandle each year. Those who enjoy swimming, sunbathing or simply watching the sun rise and set over the water will never regret a trip to Pensacola They Beach.