Newly Renovated Charleston Marriott Top Choice for 2017
Anyone who is searching for the perfect combination of modern accommodations and true Southern hospitality need look no further than the Charleston South Carolina Marriott. The location overlooks the breathtaking Ashley River and offers easy access to golf courses, The Citadel, local area beaches, the Old City Market, great dining and entertainment, and downtown historic Charleston.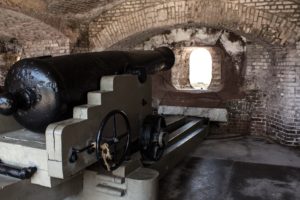 The Charleston Marriott provides luxurious hotel amenities, such as a state-of-the-art fitness center, designer toiletries, in room Wi-Fi, a spacious outdoor salt water pool and an expansive outdoor courtyard area in which patrons can relax and unwind. The hotel also offers free shuttle service to the historic district, a business center and on-site dining.
Spacious New Guest Rooms
Elegantly appointed rooms in the heart of downtown Charleston have everything a person needs to relax, unwind and rejuvenate. Each room is designed with the comfort of customers in mind, from plush beds with crisp linens to specialized décor and designer amenities. Those who are traveling to Charleston for business will appreciate in room voice mail, a spacious work desk and free wireless Internet.
Many suites and rooms also offer panoramic views of the Ashley River. Because of its convenient location, patrons can step out of their guest units onto the Charleston Waterfront to find all its entertainment and shopping opportunities.
Dining
Breakfast buffet is served each morning in the lobby, with several options from which to choose including hot breakfast, fruit and cold cereal, or a simple starter of coffee and donuts.
The Daily Grind Coffee House offers lunch on a daily basis. From great soups and salads to signature burgers and sandwiches, you cannot go wrong visiting the Daily Grind.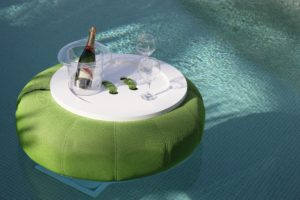 In the Marriott's on-site dining room, the Saffire, patrons can relax and unwind against the backdrop of the beautiful Ashley River with anything from a cocktail to a full course meal. The Aqua Terrace, one of the Charleston's only rooftop bars, is another terrific option for drinks and sandwiches or light snacks.
Events
If one is planning a wedding or social event, he or she can take advantage of the Marriott's 50,000 square feet of event space. Various meeting rooms and other areas in which to conduct business are available as well. Regardless of the size one needs, a room is available for any business occasion.
Whether one is traveling for business or leisure, the downtown Charleston Marriott is the perfect choice. Patrons are welcome to walk in or make reservations in advance and begin an unforgettable stay in beautiful Charleston, South Carolina.