Visit Armidale for a Unique Getaway Experience
Armidale is an attractive city that appeals to travelers of all ages and from all walks of life. Located in New South Wales, Australia, the city is lined with beautiful flowers and trees and boasts a broad range of activities and attractions, including museums, walking trails, waterfalls and wineries. In addition, it is the region's Aboriginal Cultural Centre, and therefore has an interesting and colourful history. Below are some top things to see in Armidale: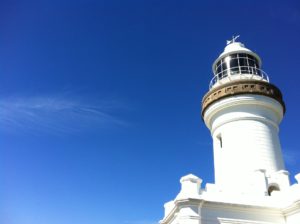 Ebor Falls

Those wondering what to do in Armidale should place Ebor Falls on their must-see list. From one of three vantage points, guests can see a spectacular view of the rugged country and feel the spray from two giant waterfalls that flow from the Guy Fawkes River. A walking track links the lower falls, upper falls and all three lookout platforms so that visitors of all ages can enjoy the walk.
Guests may also be lucky enough to see a wedge tailed eagle soaring high above the falls from the nearby grassland picnic area. Additionally, the area's signature Golden Everlasting Daisies bloom near the upper falls during spring, summer fall. In late spring and early summer visitors may even find some rare ground orchids, known to bloom sporadically in the area.
Armidale Railway Museum
Among Armidale's things to do is a visit to the legendary Great North Railway, which now has a museum dedicated to its history. At the Armidale Railway Museum guests can view the implements and tools used by railwaymen of the last century, as well as explore many of the interesting and quaint railway buildings. Visitors can make an authentic entrance to the station on a Heritage Express train and take a step back in time.
Eagles Nest Walking Track
One of Armidale's attractions that no one should miss is a trip to the Eagles Nest Walking Track. Anyone who is an outdoor enthusiast will enjoy this unique trail that takes visitors on a journey through the Snow Gum Forest and the World Heritage Rainforest while enjoying impressive views along the way. The trail is lined with beech orchids, Antarctic beech trees and huge mossy rocks. At the end of the trail is the Gondwana rainforest, where breathtaking scenery can be enjoyed.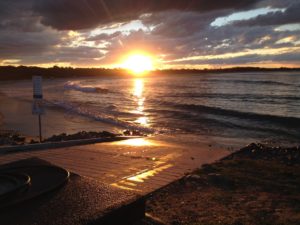 The New England Regional Art Museum
The New England Regional Art Museum–NERAM–should be included on every list of things to do in Armidale NSW. The establishments is a living museum located in Armidale and has national significance to Australian natives, as well as artists from around the world.
NERAM houses three Australian art collections, the Chandler Coventry Collection, the Howard Hinton Collection and the NERAM Collection. Combined they boast an unmatched history of Australian art and includes works by artists such as Whiteley, Roberts, Christo, Gleeson, Gruner and Streeton.
Woolpack Rocks

One of Armidale's tourist attractions that is highly popular among nature lovers is the region's famous Woolpack Rocks. Nestled at the edge of the Native Dog Campground, this landmark features beautiful gigantic rock formations that scientists estimate are over 270 million years old. It is also home to birdwatching trails, a picnic area, and a path that leads to outstanding views of the Tablelands.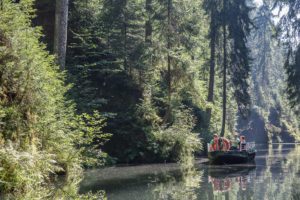 The spectacular landscape also features several wonderful waterfalls, including Dangar's Falls and Wollomombi Falls, which are especially breathtaking following a rain shower. This attraction is a geological wonder and definitely worth a visit.

The Armidale Folk Museum
The Armidale Folk Museum is housed in an ornate and make structure dating back to 1863. It traces the history of the city back to 1933 and is overseen by the Armidale Dumaresq Council. Housed in the museum are numerous artifacts, tools, furnishings and pieces of apparel that give visitors a glimpse of daily life and work in Armidale in the 1800s and early 1900s.
Among the many interesting pieces in this museum is the White Family English Coach, which was used more than a century ago by the Governor. A broad range of exhibits featuring war artifacts are also housed within the museum, and occasionally historical speakers are invited to the museum to give lectures on various events in the past.
From the grand Buchanan Silver Tea service, donated to the museum in 1879 by grateful citizens, to a humble girl's wooden doll carved by her settler father, this establishment offers something of interest to essentially anyone.
Oxley Wild Rivers National Park
When searching for things to do in Armidale New South Wales, visitors should consider spending an entire day at the Oxley Wild Rivers National Park. This location makes a fantastic day trip where travelers can swim, walk, hike, picnic and bird watch. Located within the park is the Gara River and the Threlfall Picnic area, where many visitors enjoy an outdoor lunch. The park is also home to Waterfall Way, a beautiful collection of waterfalls under which swimming is allowed.
Bathing in the Gara River is not prohibited either, but it is important to supervise children at all times, as rip currents sometimes occur in the river, particularly during spring and fall. There is also a redgum trail, featuring a shady hiking path featuring unique scenery.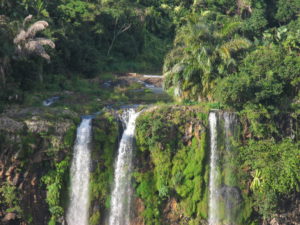 Thunder Ridge Wines
No trip to Armidale is complete without a trip to the Thunder Ridge Vineyard and Cellar Door. Among one of the most popular things to do in Armidale, touring the vineyards is a great year-round activity for almost any traveller. A mere ten minutes east of the city, the establishment is conveniently located on Castledoyle Road with several easily accessible entrances.
The combination of granite soils, high-altitude, cold winters and mild warm summers enable the Vineyard to produce great tasting, premium, boutique wines.
Thunder Ridge Winery is owned and operated by the Moore family, and the land that is now home to the wine cellar and surrounding vineyards was once a sheep and cattle enterprise. However, since the early 1960s, the Moore's have made their popular wines, which they share with local friends and neighbors at each harvest time. Tours of the vineyard and winery are available throughout most of the year, and regular wine tasting sessions are open to the public for a nominal fee. Those who are interested in fine wines or who simply enjoy seeing how they are made should not miss a trip to beautiful Thunder Ridge.
There are many choices regarding accommodation in Armidale, from hotels and resorts to campsites and hostels. Most lodging establishments have a friendly staff who can help visitors plan what to see and do in Armidale. Anyone who spends time in this area will enjoy the history, culture and beauty for which it is famous.