Breathtaking Bournemouth Entices Travellers From Around the World
The spectacular 150 kilometres of the Jurassic Coast Line is regarded as the fifth most outstanding natural wonder in the United Kingdom. Anyone who has ever booked a Bournemouth hotel knows just how popular this part of the world has become. Due to the virtually limitless number of activities and attractions in this area, a visit to Bournemouth and the Jurassic coast line is an endeavor worth pursuing.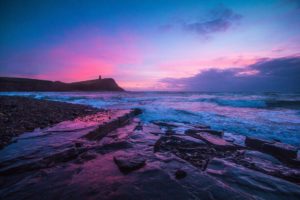 Located a mere 100 miles from London, Bournemouth has long been a favourite vacation destination of travellers from all over the world. In addition to being the United Kingdom's sunniest and warmest destination, the area has recently undergone some revamping and as a result now appeals to an even wider clientele than before. Anyone looking for a fun and romantic city break where the shopping is great and the weather is ideal should consider lovely Bournemouth.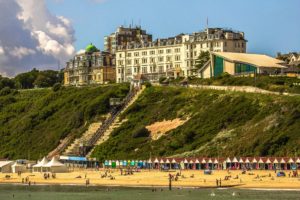 Experiencing the Jurassic Coast
Many travel professionals state that the best way to experience the Jurassic Coast is by boat or on foot. Boat tours are a popular excursion and various tourists choose to stay at a Bournemouth hotel that is situated close to some of the major tour companies that offer this service. One can enjoy a unique perspective of the coast line from a boat, making it a highly enjoyable experience.

Walking the Coast
If boating is not an appealing option, one may wish to discover the sights on foot. One of the best and most diverse trails is the South West Coast Path that features sections that are appropriate for leisurely strolls as well as those that are ideal for lengthy, challenging hikes. An acorn symbol is used to mark the trail, which makes it easy to remain on the right pathway while taking this enjoyable trek.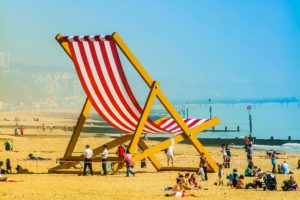 Nightlife and Activities
Those who are planning a hen weekend or similar excursion will be happy to know that Bournemouth has a higher number of clubs and lounges than Soho, making it an outstanding seaside resort. There is a vast array of restaurants and bars located directly on the water as well.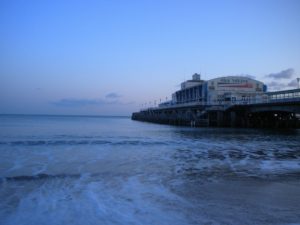 There is also no lack of daytime activities in the area, such as health and wellness spas and high-end shopping. Bournemouth is also home to bargain outlets as well as an eclectic mix of small boutiques. Those who enjoy such activities will be pleased with the number of establishments and venues from which to choose. Bournemouth is also home to thousands of acres of extraordinary gardens in which one can relax or walk.
Family Attractions
Called a giant playground by many visitors who have youngsters, Bournemouth Beach is home to a vast array of family-friendly activities such as volleyball, banana boats, water skiing and traditional boating. Children can enjoy a trip through a bouncy castle or free beach games that are organized each summer by resort personnel. There are also traditional pier amusements for individuals of all ages.
The Bournemouth Eye
One attraction that belongs on every visitor's must-see list is a ride in the Bournemouth Eye, which is the name of the town's giant helium balloon designed to carry guests to heights of 500 feet or more above Bournemouth. Little competition exists for the outstanding views that can be enjoyed from the balloon.
In addition, those who find live entertainment appealing will not be disappointed with the options offered by Bournemouth's sizzling nightlife. Travellers can also enjoy a concert at the Pier Theatre or indulge in a spectacular fireworks display. The latter are typically shown every Friday evening throughout the summer. Guests can opt for a concert or other live performance as well, which are frequently given in one of the city's many gardens or parks.
Most people who have visited Bournemouth would agree that there is something for everyone in this beautiful and interesting area of the world. When planning a trip to the Jurassic Coast, it is wise to compare prices and establishments before a final decision is made. This way one can be sure to find the ideal Bournemouth hotel for her getaway. Regardless of one's personal preferences regarding accommodations or attractions, the outstanding Jurassic Coast is an ideal area where visitors can create memories that will last a lifetime.