Experience the Timeless Beauty of the Fiji Islands
The concept of a  beach holiday is universally appealing, creating  images of dancing from dusk to dawn on golden sands, with bonfires, great music, crashing waves and cocktails in the mix. The Fiji Islands offer all these, as well as a myriad of other characteristics, resulting in their overwhelming popularity as a holiday destination.
 
A person may wish to discover what the Fiji islands have to offer, but be unsure which area will provide the most pleasant and memorable vacation. Several things must be considered when making this decision. Just like clothes, interior design, or even cuisine, vacations are also largely a matter of personal taste. What one may consider a dream holiday, another may find dull or restrictive. On the other hand, someone may enjoy a stimulating fast-paced holiday, which in someone else's opinion would be stressful. Fortunately, each of the Fiji Islands ha unique characteristics, making it easy for one to find the best Island for his or her holiday.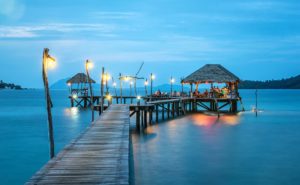 Denarau Island
 
Fiji is comprised of over 300 islands, all of which are worth visiting. Unfortunately, one may only have a designated amount of time off from work each year, so seeing them all may not be feasible. An island that has become increasingly popular as a holiday destination in Fiji is Denarau. For those who love to shop or sight see, Port Denarau–a retail and commercial centre–features over 8,000 square metres of the most unique services and retail shopping in all of Fiji. A truly pleasurable experience awaits travellers who prefer this type of holiday. Public transportation is widely available, making it not only an exciting, but a convenient place to visit.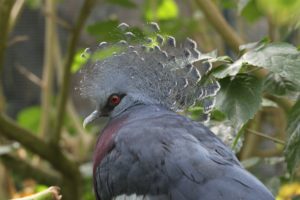 The Coral Coast
 
For those who love to explore and possess a love of the outdoors, the Sigatoka Valley on the Coral Coast may be an ideal holiday destination. Nicknamed "Fiji's Salad Bowl", the island features extensive farm fields and orchards through which the beautiful Sigatoka river runs, creating a feast of colour for the eye. The Sigatoka River Safari is a popular attraction for those seeking adventure, and the nature lover will enjoy the Sigatoka Sand Dunes National Park on the island of Viti Levu.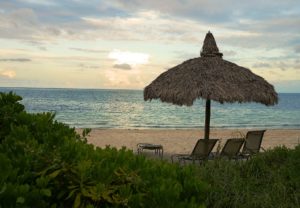 Taveuni
 
The unspoiled island of Taveuni is a superb choice for the traveller seeking relaxation and serenity. If one desires peace and tranquility, this island will fulfill that wish. Natural wonders both above, as well as below the turquoise sea, will promote a sense of oneness with nature that is difficult for any other island to imitate.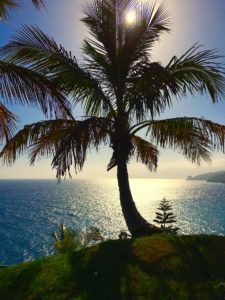 Suva
 
Those who enjoy dancing the night away will not want to miss party nights in Suva. When the sun sets, travellers from around the world don their glad rags and turn the switch to party mode. Exciting nightclubs and entertainment await swinging singles and adventurous couples alike. Suva features a fun-loving, friendly atmosphere where the party lasts until sunrise.
 
Kadavu
 
Those who enjoy indulging in water sports such as kayaking, diving, or nature walks, will find a perfect holiday awaits them in Kadavu. Not only is the island a favorite of honeymooners, it is also an excellent choice for a family holiday. The island features several marine wildlife attractions, and the entire island is "green" conscious, dedicated to preserving nature. Solar energy and conservation are characteristic of Kadavu, so those searching for an extraordinary eco-experience will find it on this beautiful island.
 
As previously mentioned, all of the Fiji Islands are noteworthy, each in their own distinctive way. However, the above choices are a great place to start for the family or individual who wishes to experience the timeless beauty of the Fiji Islands.