Macedonia–Europe's Best Kept Secret
The homeland of Alexander the Great, Macedonia is an intriguing part of Europe that is rich in both culture and history. Approximately 40 percent of the island is covered by mountains, and its eastern half is known throughout the world as a major tobacco growing region. Largely undiscovered by tourists, Macedonia offers a vast array of activities and attractions, such as outstanding nature tours, archeological sites, rivers, and lakes.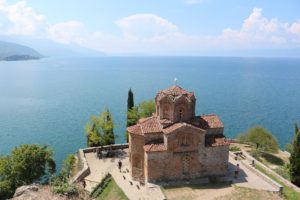 Petralona Cave

Petralona Cave is located approximately 25 miles southeast of Thessalonica, and here one can view outstanding stalactites and stalagmites, as well as the chamber where a 70,000 year old human skull was discovered. In the anthropological museum located close to the cave, one can view fossils of extinct animals and birds. Travelers can also choose to participate in a guided tour of the museum, during which they can learn many interesting scientific and historical facts. The museum's hours of operation are 9am to sunset each day.

The Archaeological Site of Vergina
About 40 miles west of the aforementioned museum, one will find Vergina, the island's most famous archeological site. Once the ancient village of Aegae, Vergina was the island's first capital city. Here, one can view the royal tomb of the father of Alexander the Great, King Phillip II. The tomb, built into a palace-type structure, features an impressive mosaic floor that is well over four centuries old.
Spectacular Beaches
In addition to a museum tour or other enjoyable excursion, no visitor will want to miss a trip to one of the beautiful Macedonian beaches where ideal weather, friendly people, and dazzling sunsets can be found. The island boasts a wide selection of choices for sun worshipers, and many first-time visitors describe Macedonia's beaches as the most beautiful in the world.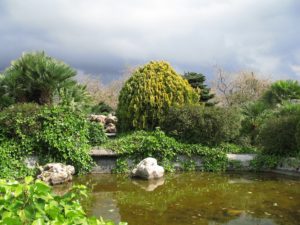 Climate and Weather
The climate on the Macedonian coast is mild and typical of most Mediterranean coastal locations. However, when one advances inland, he or she will find that the climate is a bit colder. This is due to the island's many mountainous regions that are somewhat isolated from the beneficial effects of the Aegean Sea.