Discover Comfort and Style at the Kingston Marriott
A visit to Kingston, Jamaica, is something that no traveler ever forgets. However, comfortable accommodations are essential if one is to fully enjoy his or her vacation. The Kingston Marriott is the number one choice for those planning a tropical getaway.
Guest Rooms
Guest rooms offer outstanding, modern décor, spacious floor plans, convenient storage options and everything necessary for a comfortable stay.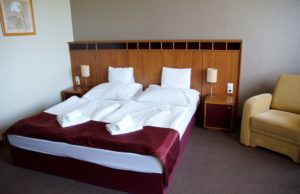 Units feature LCD flat-panel TVs with premium channels, large desks and ergonomic chairs, plush bedding, pillow top mattresses, and designer toiletries. Guests can unwind on their private balcony and enjoy a spectacular view of New Kingston or sip a complimentary cup of coffee or tea, as each room has its own coffee maker. Anyone who enjoys being treated like royalty will not be disappointed with the Marriott guest units.
Amenities and Local Attractions
The hotel offers complimentary Wi-Fi, shimmering rooftop swimming pool and bar, fitness center, meeting rooms, business center, gift shop, concierge service, valet parking and car rental services.
Found in the heart of the island, the Courtyard Marriott boasts an unbeatable location near the center of New Kingston. Visitors can walk to the Devon House, the Bob Marley Museum, the Kingston Marketplace, and Emancipation Park.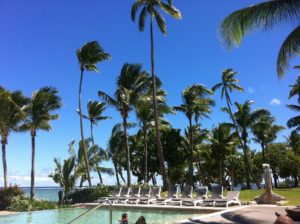 Other local attractions include the following:
• The National Stadium
• Constant Spring Golf Club
• National Heroes Park
• Hope Botanical Garden
• Institute of Jamaica
• National Gallery of Jamaica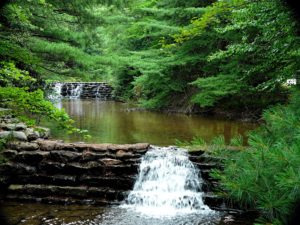 Dining
In the morning, guests can fuel up for the day with Blue Mountain Coffee and authentic Jamaican cuisine. The hotel's on-site restaurant, The Centro-International, is a stylish place to get energized for the morning or enjoy a delicious supper after a day of sightseeing. The restaurant offers breakfast, lunch and dinner, as well as a full array of cocktails and domestic and imported beers for evening socializing. There is also a rooftop lounge called The View Bar where handcrafted cocktails can be whipped up in no time.
Concierge service is always available to direct guests to local attractions, restaurants or offer tips about the best beaches. Anyone planning to visit Jamaica should definitely reserve a beautiful guest unit at the Kingston Marriott.