Rest and Relax in Beautiful Negril
Negril is a large town situated on Jamaica's Western side. It is renown for its stunning waterfalls and golden beaches. Thousands of vacationers each year head to Negril to enjoy its natural beauty as well as the activities and attractions offered by this unique island. The beaches of Negril are many miles long and the entire area beats to a reggae pulse.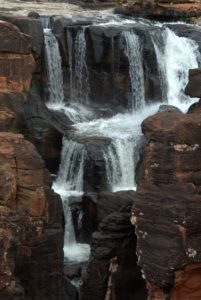 Attractions and Activities
One of the numerous advantages of a Negril vacation is the many free activities and attractions the island offers, such as a trip to the Negril Cliffs. These soaring, dramatically formed cliffs were once used as the backdrop for an action scene in James Bond's "Thunderball." One of the most beautiful and unspoiled attractions in Negril, these extraordinary geological formations are an overwhelming sight that no one ever forgets. Visitors may even observe cliff divers as they jump from the various points of this natural wonder; however, no one should attempt to imitate the actions of experienced divers.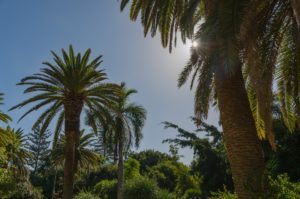 Kool Runnings Water Park in Negril features 20 outstanding water slides as well as an interactive kid's play area for younger children. The park also boasts a carousel, go-karts, bungee jumping, trampolines and three themed restaurants. Kool Runnings provides a fun and exciting experience for people of all ages.
Built in 1894, the Negril Lighthouse offers breathtaking scenery on all sides and the view of the coast from this structure is stunning. It is for this reason many visitors are sure to take along a camera when sightseeing at the lighthouse. Those who enjoy landmarks and historical sites will not want to miss a trip to this memorable attraction. One can also choose to indulge in one of Negril's celebrated horseback tours. Such tours are hosted by local guides and are available seven days a week during peak season. Visitors can choose to ride on the beach or opt for a tour of the island's rugged inland.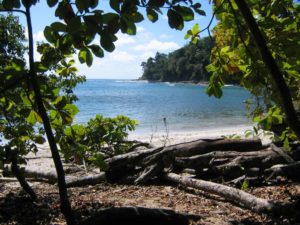 Island Fare and Nightlife
Negril also boasts a thriving nightlife and terrific dining options. Visitors can indulge in the island's authentic Caribbean dishes, such as fresh fish prepared with island spices, famous jerk chicken, and delicious beef kabobs. The island is also renowned for its unique cocktails, which often contain fresh juice from locally produced fruits, as well as plain, white or spicy rum. Visitors can enjoy cocktails at one of the numerous mini bars that pepper Negril's beaches.

Water Activities
Those interested in water sports are always pleased with what they find in this area of Jamaica. Options include parasailing, glass bottom boat rides, scuba diving, surfing, snorkeling and kayaking. Beach adventures such as these add to the excitement and fun of a tropical vacation, especially for those who have never before tried such activities.
Negril Accommodations
Those who choose oceanfront accommodations will enjoy spending their vacation only steps away from the beach. Most resorts feature full service dining and live entertainment. In addition, most establishments have at least one full-time concierge who can assist guests with directions as well as with the planning of activities. Units of all sizes are available featuring a vast array of modern amenities to ensure every visitor has all the comforts he or she needs for a truly luxurious vacation. Negril Resorts are available to suit every budget and lifestyle such as the Samsara Cliff Resort and the Legends Beach Resort. Regardless of one's tastes in accommodations, a vacation spent in one of Negril's beautiful resorts is sure to please even the most discriminating traveler.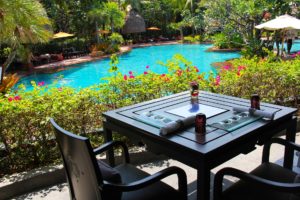 Negril Weather
The weather in Negril is typically warm for most of the year so one should pack light clothing when planning to visit the island. During June through December the need for a jacket would be unlikely, even at night. Heavy rains typically fall in July and August; however, they normally do not last all day. It is not unusual to observe a strong rain shower in the morning followed by an afternoon filled with bright sunshine. Negril resorts can be found to suit every lifestyle and budget and travelers who bring an adventurous spirit to the island can anticipate an unforgettable vacation experience.