New York City Offers Something for Everyone
New York is the most famous city in the world, and its well-earned title as "the city that never sleeps" says it all. Home to spectacular landmarks, famous theaters and outstanding shopping districts, New York City offers each visitor a never-to-be-forgotten experience. The city also features a significant number of restaurants, cafes and nightclubs. It is said that there are over 15,000 such establishments in New York with something to cater to anyone. There is also a vast array of choices regarding lodging, and one quickly discover that New York accommodation can be found to suit almost any lifestyle or budget. Those planning a trip to this engaging city may wish to consider the following activities and attractions: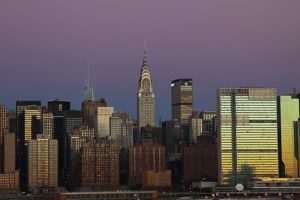 The Brooklyn Bridge
Recently celebrating its 126th birthday, the Brooklyn Bridge is a renowned landmark in the Big Apple. Connecting the districts of Manhattan and Brooklyn, it is the United State's oldest suspension bridge, and strolling across this engineering marvel is a popular way to enjoy an outstanding view of New York City.
Rockefeller Center
Located in midtown Manhattan, Rockefeller Center spans two city blocks, both of which are packed with free things to do and see. One can arise early to wave to friends and family from the background of the live taping of The Today Show which takes place on a daily basis. In addition, the Top of the Rock Observation Center, located 70 floors above the Center, offers stunning views of the city from all four directions. Most people would also agree that no Christmas tree in the world receives as much attention as the infamous 40 foot tree that is placed adjacent to the Rockefeller Ice Skating rink each holiday season, and those who plan to travel to New York in December will not want to miss a trip to this impressive landmark.
Times Square
No trip to New York is complete without a visit to Times Square. This outstanding landmark in the middle of the city should be placed on every visitor's must-see list. Regardless of when one chooses to visit Times Square, whether a hot summer night or a crisp fall day, he or she will not be disappointed. From the massive throngs of people, to the stores, theaters and clubs, Times Square is an experience no one should miss.
Weather
Similar to most northeastern states, New York has four distinct seasons. Winters are quite cold, while summers are often hot and humid. Many visitors regard Spring and Autumn as the best tourist seasons as temperatures are typically comfortable during these times of the year. However, regardless of the season one chooses for his or her vacation, it is best to book accommodations in advance to avoid being shut out.