Gaudi's Barcelona
The city of Barcelona is dominated by the works of the famous architect, Antoni Gaudi. Although this beautiful part of Spain features a very cosmopolitan environment, it is also rich in history and famous for its centuries-old art. Barcelona has always been ahead of many other nations in its architecture, and the discerning traveler can see this in the extraordinary creations that are found throughout the city. In spite of the delightful works from the Renaissance and Romanesque periods, it is structures designed by Gaudi that lure millions of tourists to Barcelona each year.

The Streets of Barcelona
Sightseeing in Barcelona is usually simple and inexpensive, as the city is very pedestrian friendly and quite compact. For this reason, many individuals choose to sight see on foot, as this is an ideal way to fully enjoy Barcelona's best attractions. Many people would agree that taking a leisurely walk through the streets of the city is an activity all by itself.
The Fascinating Landmarks of the City
Barcelona offers a picturesque landscape of outstanding artistry and design. Guadi's most renowned creation, unfinished at the time of the artist's death, is "La Sagrada Familia." This structure receives several hundred visitors on a daily basis and is one of the most celebrated landmarks in Spain. Those who enjoy strolling on beautiful, well-maintained roads may wish to indulge in a walk down La Rambla Street, where the attractive, tree lined sidewalks create a pleasant backdrop for an afternoon outdoors. The Picasso Museum is also one of Barcelona's most celebrated landmarks, and is worthy of a place on every tourist's must-see list.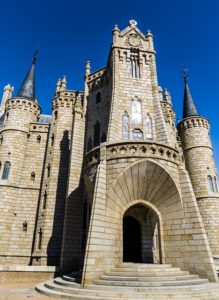 Shopping and Nightlife
Barcelona is also famous for its lively nightlife and terrific shopping districts. The city offer visitors a wide selection of pubs, lounges and clubs from which to choose for a night out on the town. There is also a vast array of stores and boutiques in the city where specialty items can be found, or one can choose to visit one of the numerous open air markets which are scattered throughout the area.
An Ideal Vacation Destination
Barcelona boasts a Roman origin, and its colorful history and social and economic development have made it a truly engaging city filled with many enjoyable activities and attractions, including theatrical performances, concerts, museums, festivals and exhibitions. The impressive works of Barcelona's favorite architect were designed far ahead of their time, and travelers should consider dedicating a significant amount of time to the exploration of Gaudi's creations.