Hyatt Regency Offers Luxurious Comfort in the Heart of Greenville
The Hyatt Regency Greenville provides guests with the ideal balance of monitored amenities and southern town. Situated in Greenville's trendy downtown area, the establishment is located close to the best entertainment, shopping and dining. Regardless of whether one is staying in Greenville for business or pleasure, a welcome room awaits at the Hyatt Regency Greenville.
Patrons of the hotel enjoy one of the Southeast's fastest growing cities, as the Hyatt is located only minutes from Greenville's award-winning downtown area, the Piece Center, and the TD Convention Center.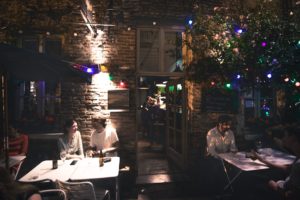 Annual events such as Fall for Greenville attract thousands of visitors to the city's downtown area every year, by showcasing the culinary and artistic talents that thrive in the area. Numerous outdoor events and festivals are scheduled on a weekly basis from early May to late October. Consistently ranked among the top 20 United States tourist destinations, it is not surprising that so many people choose Greenville for their getaway. Below are some of the most popular attractions in the city:
The Greenville Zoo
Situated a few blocks from Greenville's Main Street, the city's award-winning zoo is a 14 acre establishment that is home to over 300 exotic animal species, including elephants, tigers, and reptiles. Dirty Harry, an eight foot long boa constrictor and Joy, a larger than life elephant are two of the most celebrated residents of the zoo. A two million dollar expansion was recently completed and as a result the zoo now features giraffes and other exotic exhibits. Featuring endangered animals as well, the Greenville Zoo is also home to Amur the leopard and Bornean the orangutan, both of which represent species in danger of extinction. Because of its diversity, the Greenville Zoo is recognized as one of the nation's finest small zoos.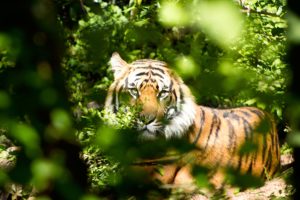 Cultural Attractions
The Greenville Cultural Exchange Center is a must see for anyone interested in history, education, and research. Guided tours, exhibits, and archives are continuously improved to provide even greater resources for those seeking additional information about the city's history and accomplishments.
The Children's Museum of the Upstate
Among the city's many museums is the Children's Museum of the Upstate–TCMU. This 80,000 square foot establishment is the world's 10th largest children's museum and features 18 galleries, outdoor programming space, several outdoor interactive exhibits, and a traveling exhibit hall. The museum has programs to suit children of all ages, and youngsters may choose from experiences such as flight simulation, designing their own race car, or exploring the museum's Kaleidoscope Climber. Conveniently located on the cultural campus of Heritage Green in the city's downtown area, the Museum is committed to meeting the interests and needs of all children, and helping them to develop a lifelong curiosity about the world in which they live.
Greenville County Museum of Art
The Greenville County Museum of Art is also counted among the nation's premier American Art establishments. It features art by two of the greatest contemporary artists in the United States, Andrew Wyeth and Jasper Johns. The work of these celebrated artists draws tourists from around the world.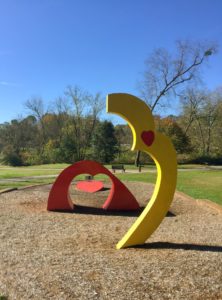 Shopping and Outdoor Dining
Over 90 downtown restaurants offer visitors a wide selection of dining choices that cater to every taste and budget. Tempting menu items are available to please local residents and tourists alike, and most establishments are unique, rather than nationwide franchise branches. Cuisine choices include Dutch, Thai, Mexican, Greek and Italian fare.
Boutiques, art galleries and a wide assortment of specialty shops, the majority of which are locally owned and operated, provide a vast array of choices for even the most discriminating shopper.

Rooms with a View
The Hyatt Regency Greenville features 327 well appointed guest rooms featuring downtown or atrium views. Is located within walking distance to more than 50 charming restaurants and shops in the area's celebrated NOMA caps where.
On-Site Dining and Cocktails
The Orb Lounge offers premium cocktails and foreign and domestic drafts, and the hotels on-site restaurant, Roost, offers breakfast, lunch and dinner from a full menu of savory, organic options in a rustic ambiance with which no patron is ever disappointed.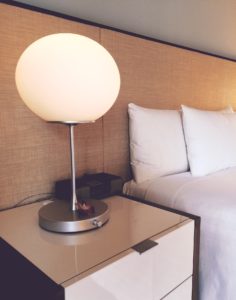 Business Center and Meeting Rooms
The Hyatt Regency Greenville also offers business travelers flexible meeting space, boasting 35,000 square feet of stylish event and meeting space, such as the Grand Regency Ballroom, which is the Upstate's largest ballroom. In addition, Social Studio 220 and other modern business facilities are also available. The hotel also offers guests use of a 24-hour business center, with complimentary Wi-Fi.
Named an AAA Four Diamond award winner, The Hyatt Regency Greenville is an ideal choice for essentially any traveler.