King's Mountain State Park Area Great Fall Getaway Destination
Located in Blacksburg, South Carolina, King's Mountain State Park has been enormously popular with residents of North and South Carolina for generations. This spacious, woodsy, hilly park offers a myriad of activities for young and old alike. It also has a long and intriguing history, as it was built in the 1930s by the Civilian Conservation Corps. The park's designers have managed to create a startlingly accurate replica of a 1800s Piedmont farm, and many travel to see the park for this reason.
Buildings on the grounds include a gin and barn, and an authentic farmhouse. The buildings are surrounded by beautiful gardens as well as many farm animals, including chickens, goats, cows, and a vast array of friendly felines. Upon arrival, however, visitors will be surprised at the additional attractions offered by the park.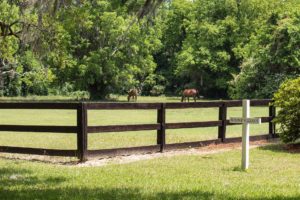 Hiking Trails
Kings Mountain has miles of hiking trails featuring beautiful scenery and a challenging but manageable terrain. One can participate in hiking all year long, but the trails are sometimes a few degrees colder than the temperature in town, so he or she should dress accordingly. Water can be purchased in the visitor's center for families to use when hiking, or they can bring their own water into the park. This task should not be overlooked, as adequate water on a hike is essential.
Horseback Riding
Equestrian facilities are available whether one chooses to bring his or her own horse, or participate in guided riding activities with horses belonging to the facility. Prices vary depending on the time of the year and which option one chooses. The trails in King's Mountain State Park for horseback riding offer exceptional scenery, so one may wish to take along a camera.
Camping and RV Parking
Group camping barracks are available for larger families, and these are also a very popular choice for church or civic groups. The park also features camping sites to accommodate RVs, campers, and those who choose to use tents for their camping adventure.
Fishing and Boating
The King's Mountain State Park features several lakes, which are stocked with fish, and fishing in this location is extremely popular with both locals and tourists. Boat rentals are also available throughout most of the year, and private boat owners have access to docking privileges for a small fee.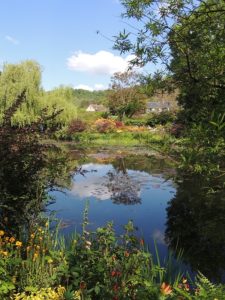 The Living History Farm
The Living History Farm features year round activities such as the annual Fall Festival and the"Christmas on the Farm" festival. The Farm features living demonstrations of 1850's farm life in South Carolina, with characters in vintage dress, authentically simulating farm activities.
Regularly scheduled special activities within the park attract diversified crowds and in addition, the park is situated alongside the King's Mountain National Military Park. This park was the site of a famous Revolutionary War battle.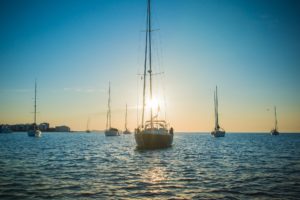 Days and Hours of Operation
Office hours for which a full staff is present are limited, although one can purchase tickets anytime the park is opened. A full staff is present Monday through Friday between 11:00am and Noon, as well as 4:00pm and 5:00pm. The park is opened seven days a week from 8:00am to 6:00pm, when on standard time. During daylight savings time, hours of operation are extended to 7:00am to 9:00pm.
Driving Directions
From Interstate 85, one should take exit 8, and follow it left onto Highway 161. Once across the North Carolina-South Carolina state line the, park entrance is located on the right.
From Interstate 77, one should exit onto Highway 5 toward Rock Hill. Highway 5 should be followed through both Rock Hill and York, at which point, one should turn north onto Highway 321, then proceed to bear left onto Highway 161. Once the turn is made onto Highway 161, the park's entrance is on the left.