Newly Renovated Hyatt Place Albuquerque Airport Top Choice for Visitors
Hyatt Place Albuquerque Airport is conveniently situated just off the I-25 freeway and provides easy access to historic downtown Albuquerque, the University of New Mexico, and Albuquerque International Airport. The hotel's convenient location is also close to many interesting and exciting attractions, such as the Kirtland Air Force Base, Isleta Amphitheater and Route 66, and the Nob Hill Shopping District.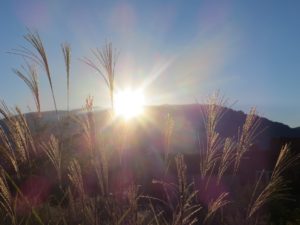 Amenities
• Outdoor heated pool
• Coffee to Cocktails Bar
• 24 seven Dining
• Free shuttle service
• Free on-site parking
• Newly renovated guestrooms
• Free Wi-Fi
Guest Rooms
The Hyatt Place Albuquerque Airport guestrooms our newly renovated to ensure a comfortable and luxurious stay for each guest. Visitors can choose from standard rooms, suites, or units with separate bedrooms. All rooms and suites are elegantly appointed with designer amenities, luxurious bedding, state-of-the-art work desk and docking station, beautiful granite and brass bathrooms, and contemporary southwestern décor. Rooms also have a 42 inch flatscreen TVs, with movies on demand and cable that includes HBO, Cinemax and Starz.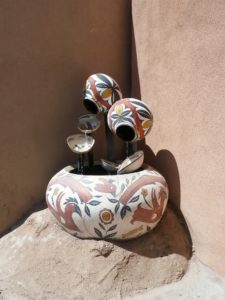 Meeting Rooms
The Hyatt Place Albuquerque Airport is also a great location to host events, weddings, or business meetings. There is a grand ballroom and several smaller areas in which to hold events of this type.
Nearby Attractions
Hyatt Place Albuquerque Airport offers a true local experience with easy access to exciting attractions in Albuquerque. Visitors are pleased with the hotel's location, which is only minutes from Turquoise Trail, the University of New Mexico Championship Golf Course and the Cliff's Amusement Park. Below are some additional attractions nearby: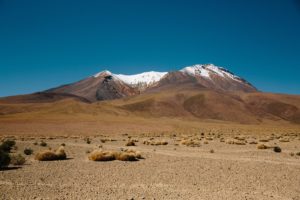 Albuquerque Aquarium
Virtually any family will be pleased with what they find at the Albuquerque Aquarium. Because Albuquerque is situated along the Rio Grande, the exhibits found in the aquarium showcase the life-giving journey of the river. From its Colorado headwaters to the Gulf of Mexico–its final destination–the river is home to a broad range of creatures and plants. The aquarium allows visitors to observe barracudas, bamboo sharks and have an up close and personal experience with stingrays. Featuring both saltwater and freshwater tanks, children can watch lobsters, turtles, sharks, eels, and luminous jellyfish in their natural habitats. http://www.cabq.gov/culturalservices/biopark/aquarium
Balloon Fiesta
Beginning in 1972 with just over a dozen balloons, this international yearly event involves hundreds of hot air balloons, which fill the skies of New Mexico for one colorful October week. The most photographed event in the world, it features hundreds of uniquely shaped balloons, in addition to the "Dawn Patrol," balloons, which are guided at night with to fit navigation and lighting techniques.
Indian Pueblo Cultural Center
Families with an interest in Native American history should definitely place the Indian Pueblo Cultural Center on their must-see list. The Center presents a colorful exhibition of 19 Indian Pueblos that allow families to learn how each Pueblo tribe emerged and enjoy an unforgettable glimpse of the past. Additionally, families can watch Native American dance performances, drumming concerts and examine the many different arts and crafts that are constantly on display.
Rio Grande Botanic Fantasy Garden
The Rio Grande Botanic Fantasy Garden is another Albuquerque attraction that no visitor will ever forget. Pumpkins carved into play houses, bees that are larger than life, child sized bird's nests from which youngsters can exit on a curving slide, and watering cans large enough to play hide and seek in all await travelers. Additionally, beautiful gardens situated around a landscaped pond are available for some relaxation in the shade. A petting zoo is located adjacent to the Gardens, where children meet their favorite animal's. Model railroads and an endless number of seasonal flower displays can also be enjoyed at the Rio Grande Botanic Fantasy Garden.