Visit New Mexico for the Albuquerque International Balloon Fiesta
Beginning in 1972 with just over a dozen balloons, this international yearly event involves hundreds of hot air balloons, which fill the skies of New Mexico for one colorful October week. The most photographed event in the world, it features hundreds of uniquely shaped balloons, in addition to the "Dawn Patrol," balloons, which are guided at night with cutting edge navigation and lighting techniques.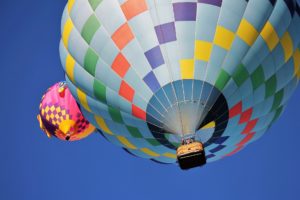 The 2017 Fiesta takes place October 7th to the 14th and can be viewed from anywhere in the city. The launch takes place at the Balloon Fiesta Park, from which all the main action can be seen.
Events at the Fiesta
A few of the regularly occurring events that have become part of the Fiesta over the years include Mass Ascension, the latter of which is the launching of two waves of blue, which are guided by "zebras," the nickname for traffic cops in black and white shirts.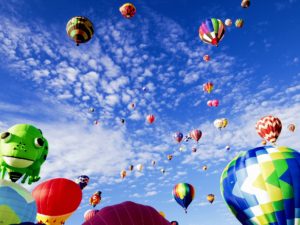 The Fiesta Challenge is also a regular part of the event, and during this competition, participants attempt to drop markers from the air on specific targets.
Another yearly event at the Fiesta is The Flight of the Nations Mass Ascension where balloonists from around the world launch one balloon at a time to the background of the national anthem of their own country.
America's Challenge Gas Balloon Race is a part of the competition that involves a long distance race reaching as far as the United States Eastern coast and the country of Canada.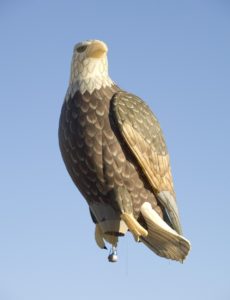 Fiesta Express Park and Ride
Visit Albuquerque has partnered with the Albuquerque International Balloon Fiesta to assist guests to avoid distant parking and traffic this year. Participants and spectators can save money and time by riding the Fiesta Express from several remote locations.
By purchasing a Fiesta Express Park and Ride package, patrons receive the following:
• An expedited route to bypass heavy traffic
• Admission in to the Balloon Fiesta event
• Round-trip transportation to and from Balloon Fiesta Park