Greece Among World's Most Outstanding Holiday Destinations
Greece is an outstanding holiday destination offering travellers diversified experiences and spectacular scenery with which few areas in the world can compete. Boasting some of the Earth's most beautiful landscapes and beaches, this unique country has captured the hearts of men and women from across the globe. Visitors can relax on any one of the country's top beaches, visit Athens' majestic Parthenon, party in any of the boisterous nightclubs of Mykonos, or tour the ancient and mysterious city of Delos.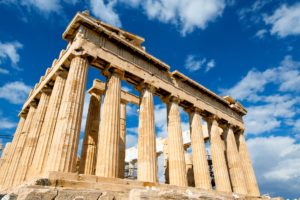 Unlimited Choices
For a diversified sightseeing excursion, travellers should consider touring the unspoiled hills of Crete with their colourful wildflowers or spend the day exploring the ancient grandeur of Delphi. Those searching for a tranquil holiday should visit Ioannina, which has its own unique appeal to many visitors. Thessaloniki is a great choice for those who enjoy making new friends and socializing, and its many quaint, inviting coffee shops provide the perfect atmosphere in which to engage in such activity.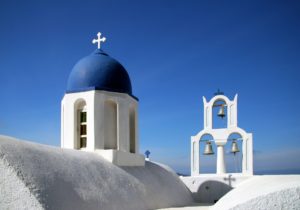 The outstanding beaches of Thaso and Ikaria, with their unusual rock formations also lure travellers from around the world. One of the oldest cities in Greece, Thas Lesvos is now famous for more than 10 million olive trees, and is a terrific choice for those who enjoy island hopping.
Travellers who prefer semi-tropical climates should consider visiting Samos and its near-perfect climate and pristine beaches. Holidaymakers who prefer complete solitude and serenity should choose Psara, Inousses, or Fourni, all of which are virtually tourist-free.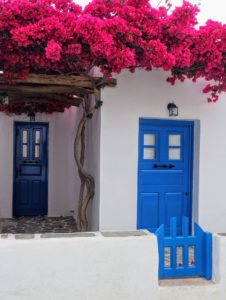 Seasons and Climate
Greece is home to a broad range of climatic regions from which travellers can choose. Northern Macedonia and Northern Epiros experience hot, humid summers, and frigid winters, while the Attica Peninsula Crete, Dodecanese, the Cyclades and the eastern and central Peloponnese have a more classic Mediterranean climate with hot, dry summers and moderate winters. Although Greece is not a country in which snow is typically an issue, the Peloponnese and the lofty mountains of Crete are frequently snow covered throughout winter.
The Ionian Islands and the western Sterea Ellada have less severe winters than northern Greece and one can expect a greater amount of rainfall when visiting these areas. Crete offers the longest summer, during which one can enjoy water sports from April to November.
July and August are exceptionally hot months in most areas of Greece, and temperatures can easily reach 43 degrees Celsius in essentially any area of the country. However, during this time of the year, the Meltemi–a powerful wind from the north–sweeps Greece's east coast. In most parts of Greece, the rainy season begins in October and from then until February the weather remains cold and wet.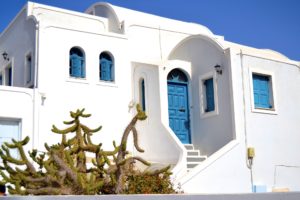 Planning a Holiday
Spring and Autumn are perfect seasons to visit Greece, as beaches, landmarks and attractions are relatively uncrowded. Additionally, travellers have more accommodation options from which to choose. Conditions are optimal between mid April and mid-June as well, when temperatures are still pleasant and warm in most regions. However, hotel and resort prices tend to start rising at this time. Throughout winter most tourist facilities in the country operate on a limited basis, particularly on the islands. For this reason, it is important for prospective holidaymakers to obtain detailed information about these schedules before planning a trip.
Peak holiday season in Greece is Mid-June through late-August and during this time, everything in the country is operating on an extended schedule to accommodate visitors. It is essential for holidaymakers to book their desired travel dates far in advance when planning a Greek holiday during peak season. However, no matter what time of the year one chooses to visit Greece, he or she is sure to have the experience of a lifetime.