Top Attractions in the Greek Isles
The Greek Islands are an ideal holiday destination for essentially anyone who enjoys outstanding scenery, lovely beaches and delicious cuisine. Regarded by numerous individuals as one of the world's most mesmerising places, holidaymakers from around the world travel to Greece each year. Those planning a trip to this unique region should place the following attractions on their must-see list:
The Greek Parthenon
The beauty and elegance of Athens can be fully experienced with a visit to the celebrated Greek Parthenon monument. Initially constructed over two thousand years ago to honor Athena–a Greek goddess–the Parthenon is still considered one of the world's most outstanding architectural achievements, and continues to attract a high number of visitors each year.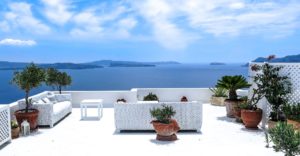 The Acropolis Museum
Those who are interested in Greek history should definitely put the Acropolis Museum on their must-see list. Here, holidaymakers discover numerous monuments and statues that showcase the ancient Greeks' exceptional talent for sculpture and design. The museum's outstanding architecture is a work of art all by itself, and the galleries inside are filled with interesting and priceless pieces one never forgets viewing.
Gythio–Ancient Sparta's Port
Once the primary fishing town of Sparta, Gythio, is a thriving port that is an enjoyable and exciting place to visit. The port is home to the beautiful Marathonisi Islet, where Paris and Helen of Troy were said to have had a romantic encounter. Many cafes and restaurants can be found in Gythio, which offer fresh seafood and high-quality wines.
Sightseeing Excursions
For a diversified sightseeing experience, visitors should schedule a tour through amazing Delphi or the unspoiled, rugged landscape of Crete. In addition, the island of Ioannina is a wise choice for those who are searching for a serene holiday during which they can relax and unwind. Those who prefer a stimulating nightlife and interaction with individuals from diversified cultures may wish to visit Thessaloniki's many clubs, bars and cafes.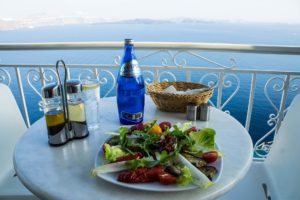 Beaches
Whether a holiday maker is looking for a quiet beach or one where new friends and acquaintances can be made, he or she will not be disappointed with the beaches of Greece. One can choose from sandy beaches occupied by a high volume of locals and tourists, or remote pebble beaches where tranquility and seclusion can be found.
Those looking for a dramatic setting for their holiday may wish to consider Santorini Beach, which is technically part of a small ring of volcanic islands located a bit south of the largest Greek island. With a boisterous nightlife and an impressive lagoon surrounded by towering cliffs on all three sides, Santorini provides the memories of a lifetime for visitors from all over the world.