Sheraton Offers Comfort and Convenience in Chapel Hill
A mere 15 minute drive from the center of the city, the Chapel Hill Sheraton Hotel is conveniently located between Duke University and the University of North Carolina. It is situated near Finley Golf Course, Research Triangle Park and the bustling Franklin Street section. The hotel is appointed with numerous amenities, such as a fitness center and outdoor pool and sun deck, as well as the Carolina 1663 Restaurant, where visitors can enjoy authentic Southern cuisine.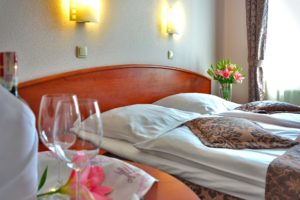 Comfort and Convenience in Chapel Hill
Regardless of whether one is traveling for leisure, business, or with a large group, the Sheraton Chapel Hill is the ideal choice for visitors searching for comfort, convenience and a stay that is fun and memorable. A knowledgeable concierge staff is always available to assist with the arrangement of off-site or on-site activities and services, such as dinner reservations, fishing, golfing or sightseeing.
Services and Amenities
Situated on six acres of land, the hotel is home to a large outdoor swimming pool and sun deck, fitness center, business center and two restaurants. Additional perks include complimentary Wi-Fi service, free Starbucks coffee, and pet friendly rooms upon request.
The hotel also boasts 16,000 square feet of meeting space for those traveling on business, as well as lobby workstations and ergonomic desks in every room.
Sheraton Signature Beds are found in all guest units, and patrons can choose from standard rooms, king-size suites or presidential suites. All facilities are smoke-free, and local complimentary shuttle service is offered to every guest.

Dining

The Sheraton Chapel Hill features two restaurants: Carolina 1663 Restaurant and Paired.
The Paired menu is influenced by local culture, worldwide tradition and global cuisine. Paired chefs combine distinctive flavors to create unexpected culinary delights, and virtually any dish can be made to order. Guests are also welcome to join staff in the lobby for an exciting, innovative and completely unique dining experience.
For taste of authentic Southern cuisine, guests should visit the hotel's Carolina 1663 Restaurant, were essentially any option on the menu will keep visitors coming back for more.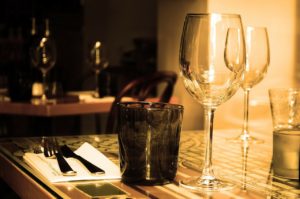 Those visiting Chapel Hill, North Carolina, are typically 100% satisfied with what they find at the Sheraton Chapel Hill.