Visit Petaluma on a California Wine Tour
Those who want to experience the engaging atmosphere of one of California's oldest cities should consider a getaway to Petaluma, California. Located in Sonoma wine country, approximately 30 miles north of San Fransisco, Petaluma has much to offer visitors who have set their hearts on a getaway that involves activities that can not be found on a traditional vacation. This beautiful riverfront town has earned a place on the National Register of Historic Cities. Iron front buildings and Victorian homes surround the area, creating an atmosphere of old-world charm for locals and visitors alike.
Petaluma Wineries
Petaluma is the ideal starting point for exploring one or more of the 200 California wineries that pepper the landscape. After a wine tasting tour, one can also indulge in a drive down the scenic Pacific coast, a visit to the Point Reyes National Seashore or one of the stunning redwood forests.
With so many wineries from which to choose, visitors can not go wrong regardless of which establishments they decide to visit. The Kastania Vineyards in Petaluma produce small batches of estate grown wines. This vineyard is family owned, and workers are trained to have a hands on approach to the making of the 1,000 cases of wine produced annually from this winery. Their major varietal is Pinot Noir; however, Bordeaux blends and Cabernet Sauvignons are also produced in small quantities.
The Armagh Vineyard covers eleven acres of what is known in California as "The Petaluma Gap," which is part of the Sonoma Coast Appellation. The primary wines produced here are Syrah, Chard and Pinot, and the winery sells their surplus grapes to the Landmark and other wineries in the Petaluma Gap. Producing over 2,000 cases of wine per year, this winery provides a fun and entertaining experience for all its visitors.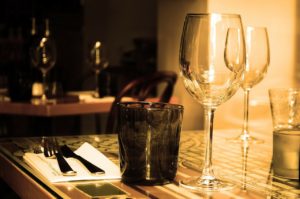 Shopping In Petaluma
Perhaps most famous for its boutiques, the Petaluma shopping district also offers a vast array of art galleries, specialty stores, antique shops, and outlet centers. Historic downtown Petaluma offers the widest variety of boutiques anywhere in the valley; however, one may also wish to visit some of the specialty shops in the outskirts of town. Virtually any item one is looking for can be found somewhere in the Petaluma shopping district, including antiques, art and unique souvenirs.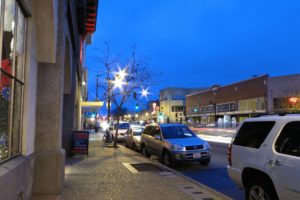 Tempting Cuisine
With over 130 coffee houses, restaurants, cafes and delis, dining is a very popular pastime in Petaluma wine country. Offering a wide variety of choices and price ranges, Petaluma dining has something to please everyone. Whether one chooses romantic riverfront dining or a picnic in the great outdoors, finding the best food and wine is not difficult in Petaluma.
The Running Rooster Barbecue Sport Grill, Adobe Creek Restaurant or the Riverfront Applebox Cafe are an example of some excellent establishments where one can have breakfast, lunch or dinner. Many local restaurants feature outside seating, as well. One may choose to pick up a complimentary copy of The Dining Directory which offers detailed information about the foods and beverages offered by various Petaluma dining establishments, as well as restaurant hours and average prices.