Enjoy St. Patrick's Day on Hilton Head Island
Located in South Carolina's southeast corner, Hilton Head Island is an impressive destination for a day trip, weekend getaway or extended vacation. With its outstanding beaches and semi-tropical climate, it provides guests with a broad range of activities and attractions throughout the year. Those looking for a great place to spend St. Patrick's Day will not be disappointed with what they find on Hilton Head Island.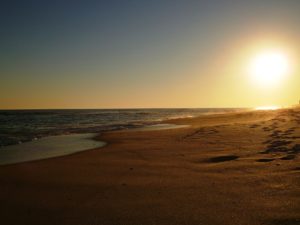 Salty Dog Shamrock Hunt
A great tradition in Hilton Head is the annual Salty Dog Kid's Shamrock Hunt. It is held from 10 AM to 2 PM on March 11th, 2018 and is a great way for visitors to kick off the holiday week. It is sponsored by the Salty Dog Cafe and Gift Shop and is ideal for children under 12. Youngsters can enjoy hunting for four leaf clovers, which can then be redeemed for treats, prizes, souvenirs, and tickets to children's entertainment venues in the surrounding area. The establishment serves a traditional Irish lunch as well, and children and their parents can look forward to a special appearance by Jake, The Salty Dog.
Mary Green Men's Chorale
A new tradition that began on St. Patrick's Day in 2016 is the Mary Green Men's Chorale, which will perform at the Holy Family Catholic Church. During their Irish music concert visitors can look forward to classics such as "When Irish Eyes Are Smiling," and other popular favorites.
Running of the Green
Visitors may also wish to celebrate St. Patrick's Day by taking part in the Island's 22nd Annual Hilton Head Shamrock 5K "running of the Green." However, it is not necessary to participate in order to enjoy the event. The race kicks off on March 17th, 2018 at 8AM, and runners count on the excitement and encouragement of the crowds to urge them on to victory.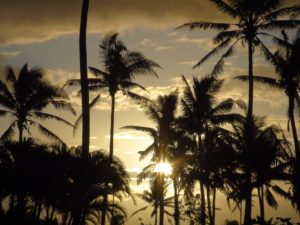 The 34th Annual St. Patrick's Day Parade
On March 12th, 2018, Hilton Head Island will host its 34th annual St. Patrick's Day Parade. Every year the parade takes place on the Sunday before the holiday and includes marching bands, floats, animals, clowns and local dignitaries, as well as participation from various organizations such as the Shriner's Club and local VFW. The parade, which begins at 3 PM near Coligny Circle and commences at Park Plaza, is one of Hilton Head's best loved events.
St. Patrick's Day is a fun and exciting holiday for essentially anyone. Therefore, those looking for a new place to visit to celebrate the day should consider a getaway in lovely Hilton Head, where unforgettable memories await.