Indulge in Luxury at the Spartanburg Marriott
If you are traveling to Spartanburg, South Carolina, and are looking for sophisticated, stylish accommodations and meeting spaces, leave your old travel routine behind and visit the Spartanburg Marriott. Whether you are vacationing, planning and business convention or simply traveling the country and Spartanburg is one of your stops, you owe it to yourself to consider the Marriott Hotel.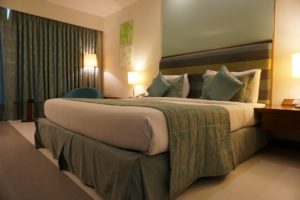 With 247 rooms, 30,000 ft.² of meeting space, three restaurants, a fitness center, sauna and outdoor pool, you cannot go wrong when visiting staying at the Spartanburg Marriott. In addition, if you are looking for a place to hold a beautiful and unforgettable wedding, Marriott has you covered. The hotel boasts a ballroom with a 1500 person capacity and state-of-the-art catering services.
Accommodations
The Marriott boasts just under 250 rooms and suites with stylish décor and modern amenities. Large business suites are available for corporate meetings or occasions where you must entertain VIP guests, smaller rooms and suites are available for couples or single travelers who prefer contemporary, luxurious surroundings.
All rooms are equipped with high-speed Internet and flat screen televisions. In addition, large desk ergonomic chairs are located in each room or suite so that you can prepare for meetings in the privacy of your room. Coffee and tea makers are also found in each room, and car parking service and laundry facilities are available to all guests.
Luxurious beds include Marriott's signature down comforters, patented pillows, and custom-made duvets. Plush linens and designer toiletries are also provided to each guest. The hotel is smoke-free.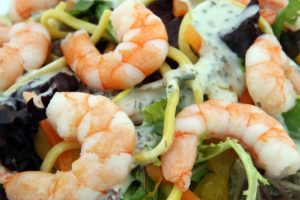 Dining Options
Sparks Fire-Inspired Grill
A sophisticated, yet casual American grill, Sparks Restaurant specializes in small bite plates for sharing and sampling, Chef created entrées and regional farm-to-fork specialties. With a menu to please even the most discriminating diner, the Sparks Grill is a winner.
Mesh Lounge
The Mesh Lounge is a modern bar and lounge featuring a broad range of wines of interest within a temperature-controlled cruvinet system. Mesh also boasts an outstanding collection of smallbatch bourbon, handcrafted cocktails and local and craft beers.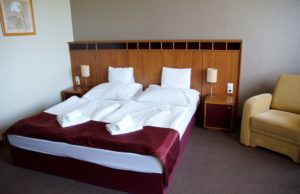 The Terrace
The Terrace offers the best in outdoor dining and entertainment, and features classic Southern favorites, signature handmade cocktails, fire pits with soft seating, and 55 inch flatscreen televisions for the best in food and entertainment.
Whether you are traveling for business or leisure, make the Spartanburg Marriott your hotel of choice and enjoy outstanding service, state-of-the-art amenities and a restful night sleep.