Sanibel Island Inn Ideal for a Peaceful Getaway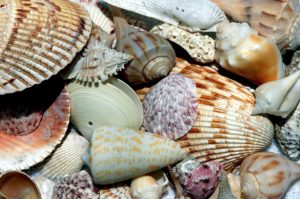 Florida's Sanibel Island offers vacationers the chance to escape the concrete jungle and relax the natural, island environment. Anyone searching for a tranquil, rejuvenating area in which to vacation is typically pleased with what he or she finds in Sanibel Island. Located off the coast of Fort Meyers, Florida, the island boasts 15 miles of pristine shore on which one can relax and unwind. The water is warm virtually year-round, as the island is on Florida's gulf coast. Sanibel is home to over 200 exotic birds and 40 types of fish, and shell collectors are never disappointed with the island's wondrous array of over 250 types of shells.
Sanibel Island Inn
Sanibel Island Inn offers a calm, relaxing atmosphere without a single stoplight to interrupt the panoramic view of the alluring landscape. In keeping with this theme, the Sanibel Island Inn has created a similarly calm and inviting atmosphere for their establishment.
For vacationers looking for an inn with a view of the beautiful shoreline from all sides, the Sanibel Island Inn is ideal. Located on Gulf Drive, the Inn offers families and individuals spacious accommodations that are tastefully decorated with a distinctive tropical flair all their own. Warm-toned bamboo flooring is featured in most units, and this is coupled with patterns of grass green, ocean blue, and restful gold. Impeccable customer service is provided to each guest by a friendly and attentive staff, and beach umbrellas and lounge chairs are provided for every patron of the Inn for a nominal fee upon request.
Amenities
Each room is stocked with a generous number of large, fluffy towels, the bedding is extremely comfortable, and the units are virtually soundproof. The Sanibel Island Inn offers standard hotel room, suites, and presidential size condo units that are fully equipped with cooking facilities and washer-dryer set ups. Most units are equipped with in-room safes at no extra charge. Depending on one's individual needs, an appropriate unit at the Inn should not be difficult to find.
The Sea Star Cafe offers breakfast lunch and dinner, and the dress code is causal. A beautiful and spotlessly clean outdoor pool is open year round for guests to enjoy, and a unique poolside bar is operational seven days a week that specializes in tropical drinks.
The Inn offers an outstanding landscape that includes gardens which attract butterflies, hummingbirds, and even turtles. This only adds to the atmosphere of unspoiled nature for which Sanibel Island is known. A beautiful gift shop is located on site as well and offers unusual gifts which are reasonably priced. High-speed Internet and a guest lounge with satellite television complete the warm, relaxing atmosphere of the
Inn.
The Sanibel Island Inn is only forty-five minutes from the Southwest Florida International airport, and just a three and a half hour drive to Miami.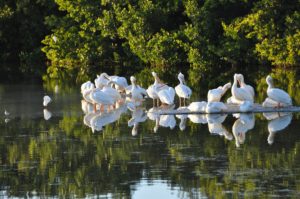 Sanibel Island Attractions
There are attractions and activities to satisfy even the most discriminating traveler on the island. These include a nature preserve, wildlife refuge, and sporting activities such as biking, shelling, golf, boating, or bird watching. Sanibel Island also features cultural and historical attractions in the arts district.
Sanibel Island Shopping

The islands offer quaint and easy shopping, with a wide range of retail stores, including a pharmacy, book store, grocery store, and stores that carry classy beachwear and reasonably priced souvenirs.
Packages and Group Rates
All inclusive packages are available for those who desire the convenience and comfort of having everything at their fingertips, and group rates are also available for business meetings, family reunions, weddings person's. These can be booked online or through a travel agency. Whether traveling for business or pleasure, the Sanibel island Inn has much to offer the Gulf Shore enthusiast, and vacationers can expect to experience a pleasant and memorable vacation if this is the inn they choose.