Canada Top Vacation Destination in 2019
Stunning mountain scenery, fresh air and beautiful lakes are all things you can look forward to when planning your trip to Canada. One of Earth's most picturesque locations, there is something for everyone in this vast and unique country. The second largest country in the world, Canada is comprised of ten provinces and three territories. For this reason you should take your time when choosing a location, as you may find yourself overwhelmed if you try to select a destination in haste.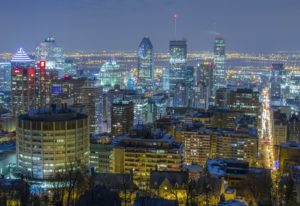 Choosing the Ideal Location
Against the backdrop of a majestic mountain range that faces the vast Pacific Ocean, Vancouver Island is an ideal destination for those who enjoy the wild country. A trip to the Pacific Rim National Park should be top on your list when visiting Vancouver Island. The park is home to the West Coast Trail–one of Canada's most popular hiking destinations–as well as a natural rainforest and wide pristine beaches.
Niagara Falls
As North America's most powerful waterfall, Niagara Falls is certainly a destination worth considering when planning your trip to Canada. The city of Niagara offers additional attractions as well, such as a nice selection of shops and restaurants that you can explore after visiting the impressive falls. The surrounding area is also worth exploring if time allows.
Nova Scotia
Nova Scotia is another top choice as a Canadian travel destination. Lush landscapes, beautiful sunsets and friendly residents are all characteristics of this lovely, serene area of the country. If this is your destination of choice, consider visiting the Cape Breton National Highlands Park or the Bay of Fundy, as these are two of Nova Scotia's most popular attractions.
Montreal
If you are having a difficult time choosing a destination, you may wish to consider Montreal. A spectacular city with every cultural attraction and entertainment venue you can imagine, Montreal is sure to please everyone in your party. The aforementioned locations are only a handful of the numerous areas from which you can choose when planning your trip to Canada. However, regardless of which area you decide to visit, this beautiful part of the world offers something for everyone.